Federal Officials, Financial Industry Representatives to Address Marijuana Banking Crisis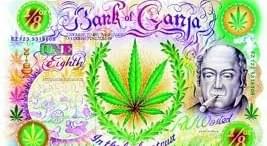 Published on Dec 13, 2013
Federal Officials, Financial Industry Representatives to Address Marijuana Banking Crisis
Members of the Bank Secrecy Act Advisory Group to discuss ways to resolve dangerous and unnecessary situation more than three months after Senate Judiciary Committee Chairman Patrick Leahy (D-VT) pressed for timely action
Washington, D.C. – The Seattle Times reports that the federal Bank Secrecy Act Advisory Group will hold a meeting today that will include a "frank discussion" among federal regulators, financial industry representatives, and members of law enforcement regarding the banking crisis for state-legal marijuana businesses.
According to Jennifer Shasky Calvery, director of the federal Financial Crimes Enforcement Network (FinCEN), FinCEN and other Treasury Department groups have begun conversations with the Department of Justice. Currently, state-licensed marijuana businesses are denied access to even the most basic of banking services, such as checking and savings accounts, based on Treasury and DOJ's interpretation of current banking laws.
The Bank Secrecy Act Advisory Group advises the Director of FinCEN on the operations of the Bank Secrecy Act (BSA) and is the means by which modifications to BSA regulations are considered. Current BSA regulations require banks to file "suspicious activity reports" any time a transaction of $5,000 or more takes place if the financial institution has reason to believe that it may be connected to illegal activity. This requirement has been an impediment to marijuana businesses securing and maintaining bank accounts.
A September Senate Judiciary Committee hearing reinforced the growing consensus among federal and state officials that the lack of access to banking services is now the most pressing obstacle to ensuring governments can control marijuana sales in the states where it is legal for medical or adult use and federal enforcement priorities can be upheld. Chairman Patrick Leahy (D-VT) was particularly aggressive in his push for a solution to the problem, urging U.S. Deputy Attorney General James Cole to fix the problem before we have a "shoot out somewhere and have innocent people or law enforcement endangered by that."
"We need to address the [banking situation] and we are working on it," stated Cole, who indicated the Department of Justice is conferring with FinCEN to resolve the issue.
Statement from Aaron Smith, NCIA Executive Director:
"Without access to basic banking services, many legitimate cannabis businesses are forced to manage sales, payroll, and even tax bills entirely in cash. That puts their customers, employees, and fellow community members at completely unnecessary risk. Everyone agrees that the situation is untenable; the Treasury Department and the Department of Justice must act and act quickly. The tide of public opinion is turning ever more quickly in support of regulated marijuana markets and, in 2014, at least six states will be implementing new regulations for these markets. It is long past time for the federal government to stop putting citizens in harm's way by denying legally recognized businesses access to secure banking services ."
The National Cannabis Industry Association (NCIA) is the largest cannabis trade association in the U.S. and the only organization representing cannabis-related businesses at the national level. NCIA promotes the growth of a responsible and legitimate cannabis industry and works toward a favorable social, economic, and legal environment for that industry in the United States.