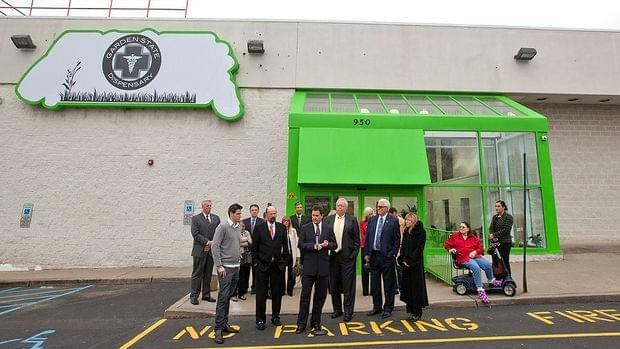 The Rules are Ready for Hemp Farming in Colorado
WOODBRIDGE — Nancy Fedder, a 66-year-old woman with multiple sclerosis, gets around with the help of a scooter and a lifelong friend willing to write out her bills and do her shopping.
But she said nothing would have kept her from attending the official opening today of the Garden State Dispensary, New Jersey's third medical marijuana dispensary.
Fedder, of Hillsborough, is in the process of getting her registration card from the state Department of Health, so she expected to come away empty-handed. But as one of the patients whose testimony helped get New Jersey's medical marijuana bill signed into law in 2010, she said she was thrilled to be an invited guest for the ribbon-cutting and tour of the facility, which occupies an old electronics store sandwiched between shopping centers and a car dealership on Route 1.
"I woke up this morning, and I couldn't wait," said Fedder. "Yay!" she said beaming.
Today's grand opening was largely ceremonial. The owners, management team and staff quietly had a "soft opening" on Nov. 22, taking a handful of patients every day to test the computer and security systems, said Yale Galanter, the dispensary's attorney and spokesman.
From the trial launch through today at 4 p.m., 430 patients had purchased medicinal pot from the Woodbridge dispensary, Galanter said. Starting Thursday, Garden State will serve 40 patients a day, he said.
Michael Weisser of Florida, Garden State Dispenary's chief operating officer who also runs eight nonprofit medical marijuana clinics in Colorado with his son, David, vowed to serve all 1,500 of New Jersey's registered patients, many of whom have waited more than a year to buy marijuana legally.
Read more.......