First import license for medical marijuana issued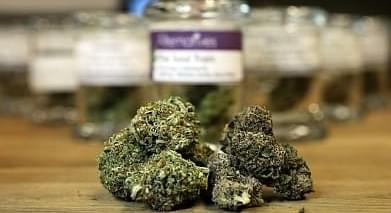 Published on Nov 23, 2013
Prague, Nov 19 (CTK) - The Czech Health Ministry on Monday granted the first licence for the import of three kilograms of marijuana designed for medical purposes, deputy minister Martin Plisek told CTK yesterday, adding that the Elkoplast Slusovice firm will import the cannabis from the Netherlands.
The use of marijuana is illegal in the Czech Republic. A law enabling its use for strictly medical purposes took effect this April.
Plisek said he expects the shipment to arrive in the Czech Republic in a few days or weeks, in December at the latest.
It will enable Czech patients to use marijuana legally and avoid problems connected with home growing or purchasing the drug on the black market.
A licence can be granted only if a concrete pharmacist's shop, in this case one situated in the Zlin region, south Moravia, seeks a concrete amount of healing marijuana for concrete patients.
Apart from Elkoplast Slusovice, another company to meet the import criteria is Phoenix, which, too, is expected to apply for licence if the need arises.
Cannabis can be prescribed by oncologists, neurologists, rheumatologists, psychiatrists and infectionists mainly for patients suffering from chronic pains, from stiffness as a symptom of multiple sclerosis, and for cancer and AIDS patients to boost their appetite.
Doctors can prescribe 30 grammes of healing cannabis to a patient a month at the most, which, however, the critics call insufficient.
Elkoplast Slusovice, based in the Zlin region, runs business in the areas of agriculture, locksmith service, plastic products manufacturing and purchases of goods aimed for reselling. The last branch, mentioned in the Register of Companies, made the firm eligible for the cannabis import licence, said Plisek.
Phoenix, for its part, ranks among the biggest medicine distributors in the Czech Republic.