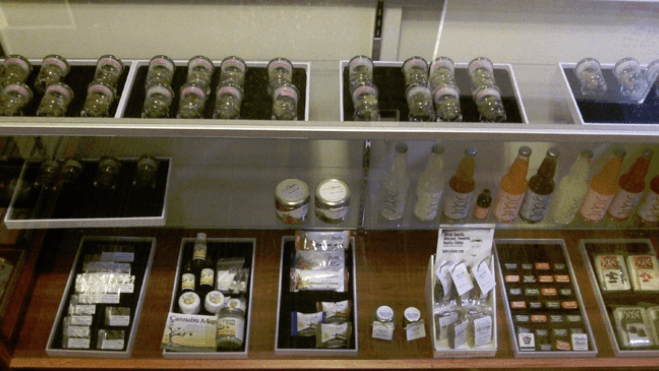 Pot Sellers Not Worried About Price Surge
As more states across the country continue to legalize the use of marijuana for either recreational or medicinal use, prices have been on a steady climb. But sellers and experts aren't worried. They say these prices aren't much higher than those on the underground market, and the supply-and-demand game is sure to gain solid footing with continued growth.
Colorado became the first state in the nation to legalize marijuana for recreational use in 2012 and the sales started at the start of the new year. Individuals waited in lines for hours outside certified dispensaries to purchase weed on the right side of the law. Washington State also approved the sale of recreational marijuana in 2012 and other cities passed similar laws in November.
New York Gov. Andrew Cuomo is reportedly considering issuing an executive order this week to legalize medicinal marijuana.
Mason Tvert, communications director of the Marijuana Policy Project, a lobbyist group based in Washington, D.C., says the price hike in Colorado is due to both state and local taxes levied on recreational marijuana sales. The state issues a 15% excise tax at the wholesale level between cultivation and retail and then a 10% point of sale special sales tax. Then in certain cities and municipalities, there are additional local sales taxes.
For example, in Denver, someone purchasing recreational marijuana would bay about 20% tax.
"The first sale of recreational marijuana in Colorado was about $35 for an eighth of an ounce," Tvert says. "It was $50 with taxes, which is standard in the underground market."
But the added taxes won't stop people looking to buying the product, Tvert says.
"The risk is too high for people in the underground market for the return. If it's a Friday afternoon, and you think you need marijuana for the weekend, do you call around in the underground market? Or do you go to the store and pay $5 more?" he says. "Would you want to go shopping in a liquor store with one kind of beer or several based on what you currently want to have?"
But Don McKay, owner Southern Colorado Medical Marijuana, in Colorado Springs, says the price increase with taxes is only temporary. Growers looking to sell recreational marijuana couldn't do so until this January so they currently have very limited product. McKay has 15 employees and has been in business for four years, but cannot sell recreational marijuana due to a the city council's local ban.
"It's all supply and demand, and consumers are lining up around the block to pay higher prices," he says. "The recreational supply is currently all coming out of the medical marijuana market. They will be growing for three to four months before they have anything to sell, and they will probably run out of their current supply in a few days."
Once more stores open up, and the movement continues to grow, Tvert expects in-store prices to drop. Right now there is limited competition, meaning the few who are selling have a monopoly on pricing.
In fact, it won't be long before the underground market is completely eliminated, Tvert says.
"The underground market is already dramatically reduced because of the state's regulated marijuana system," he says. "We have a perfect example to look at with alcohol. People are not brewing and distilling alcohol in their basements anymore to turn a profit."
But McKay envisions a different business model, where consumers can legally grow on their own, eliminating the need for a private market.
"Once it is completely legal and regulated, it becomes worthless," McKay says of marijuana. "It's the only thing that keeps the price up. People will buy it themselves, and grow it in their backyards."