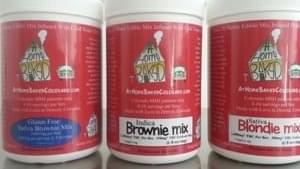 Health officals recall edibles after a dirty washing machine was involved
The Denver Department of Environmental Health recalled thousands of edibles after it was revealed that At home Baked used a dirty washing machine while making the edibles. While comopany employees claim that using such equipment is standard, the health department was more concerned with the quality of the machines and the presence of mold in the machines.
Marijuana infused products are regulated just as any traditional food product under Denver's food safety code," Director of Public Health Inspections Bob McDonald said. McDonald said inspectors noticed the washing machine had a buildup of corrosion and mold. "It's a piece of equipment that shouldn't be used in that condition to manufacture anything that's edible," he said.