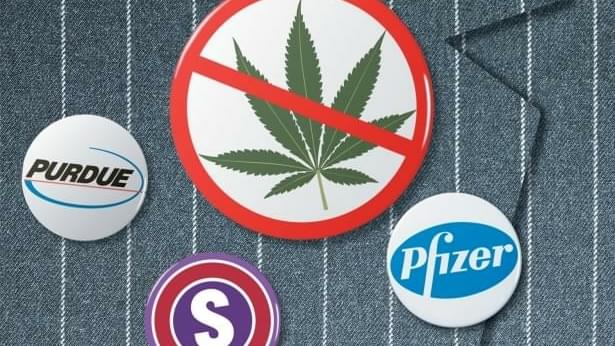 The Real Reason Pot Is Still Illegal
Patrick Kennedy, son of the late Senator Ted Kennedy, did several stints in rehab after crashing his car into a barricade on Capitol Hill in 2006, a headline-making event that revealed the then–US congressman for Rhode Island had been abusing prescription drugs, including the painkiller OxyContin. Kennedy went on to make mental health—including substance abuse—a cornerstone of his political agenda, and he is reportedly at work on a memoir about his struggles with addiction and mental illness. In 2013, he also helped found an advocacy group, Project SAM (Smart Approaches to Marijuana), which has barnstormed the country opposing the growing state and federal efforts to legalize pot.
Taking the stage to rousing applause last February, Kennedy joined more than 2,000 opponents of marijuana legalization a few miles south of Washington, DC, at the annual convention of the Community Anti-Drug Coalition of America (CADCA), one of the largest such organizations in the country.
"Let me tell you, there is nothing more inconsistent with trying to improve mental health and reduce substance-abuse disorders in this country than to legalize a third drug," Kennedy boomed. The former congressman also praised his fellow speakers for standing up to the "extremist responses" from legalization advocates.
Given that CADCA is dedicated to protecting society from dangerous drugs, the event that day had a curious sponsor: Purdue Pharma, the manufacturer of Oxy-Contin, the highly addictive painkiller that nearly ruined Kennedy's congressional career and has been linked to thousands of overdose deaths nationwide.
Prescription opioids, a line of pain-relieving medications derived from the opium poppy or produced synthetically, are the most dangerous drugs abused in America, with more than 16,000 deaths annually linked to opioid addiction and overdose. The Centers for Disease Control and Prevention report that more Americans now die from painkillers than from heroin and cocaine combined. The recent uptick in heroin use around the country has been closely linked to the availability of prescription opioids, which give their users a similar high and can trigger a heroin craving in recovering addicts. (Notably, there are no known deaths related to marijuana, although there have been instances of impaired driving.)