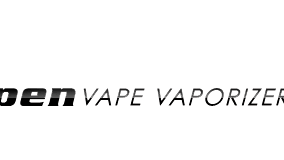 Cannabis Job Fair - March 13th in Denver, CO
Its finally here. The very first cannabis related job fair is being held in downtown Denver, Colorado on March 13th from 11:00am to 7:00pm. This event is being put on by O.penVAPE at their headquaters downtown: 1058 Deleware St. Denver, CO 80204.
This event is designed to help match some of Denver's finest cannabis businesses & employers with top quality job seekers. The marijuana industry as a whole is experiencing exponential growth right now, mainly due to the recent law changes in Colorado and Washington making recreational marijuana usage legal. Todd Mitchem, O.PenVAPE's Chief Revenue Officer said local cannabis businesses are seeking motivated and qualified individuals in the areas of business management, retail sales, marketing/advertising, accounting, IT, administration and horticulture. CannaSearch has invited over 15 cannabis businesses across Colorado to the event, with may more signing up regularly. Confirmed companies will set up a display and human resources professionals will be interviewing candidates at the fair.
"We're hosting this for the industry and for job seekers," said Mitchem. "We know jobseekers will be pleasently suprised at the high number of well-paying positions within this exciting new industry."
Companies that are wanting to attend the event may contact Calisa Griffin, [email protected]
About O.PenVAPE
O.PenVAPE's leaders, investors, and employees are committed to change the way the public views cannabis. A Colorado company, O.PenVAPE manufactures vaporizer pens, and is one of the largest cannabis brands in the United States. They, along with affiliates, produce a variety of quality elixirs for the delivery of the highest quality cannabis. O.PenVAPE licenses its products in Colorado, California, and Washington, with all its elixirs in full compliance of state law. For more information, please visit o-penvape.com