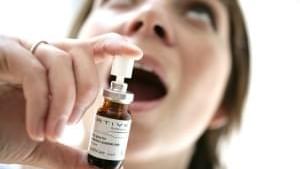 Neurologists Say Medical Marijuana Effective in Treating MS
In new guidelines which were published today in the journal Neurology, the American Academy of Neurology said that while oral forms of medical marijuana have proven effective for treating some symptoms of multiple sclerosis, other complementary and alternative medicine treatments have not. They say that smoking marijuana has little effect on MS symptoms, though the oral pill and spray forms have been shown to reduce spasticity and frequent urination in those with MS.
Muscle spasticity is a common symptom of MS causing involuntary spasms, immobility, disturbed sleep and pain.
The Academy, which represents over 27,000 neurologists, also said there was little evidence that other types of complementary or alternative medicine therapies (CAM) were effective in treating MS.
Many MS patients seek relief from their symptoms by turning to nonconventional therapies such as ginkgo biloba, magnetic therapy, bee sting therapy, omega-3 fatty acids, and reflexology – often without their doctor's knowledge.
Image courtesy of GW Pharmaceuticals