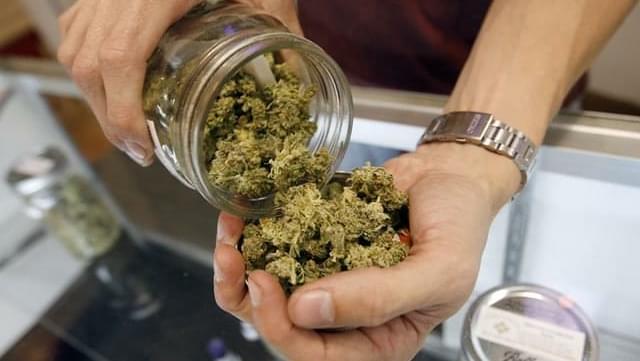 Merry marijuana: Colorado pot retailers scramble to woo holiday shoppers
Colorado's retail pot industry is hoping to get its share of the holiday shopping season. Offereing specials, new strains, gift sets and holiday edibles.
OLD-FASHIONED DOORBUSTERS

Traditional retailers sell some items below cost to drive traffic and attract sales. Recreational marijuana retailers are doing the same.

The Grass Station in Denver is selling an ounce of marijuana for $50 -- about a fifth of the cost of the next-cheapest strain at the Colorado dispensary -- to the first 16 customers in line Friday, Saturday and Sunday. That works out to less than $1 a joint for the ambitious early-rising pot shopper. Owner Ryan Fox says his Black Friday pot is decent quality, and says he's selling below cost to attract attention and pick up some new customers. As Colorado dispensaries approach a year of being able to sell weed to all adults over 21, not just card-carrying medical patients, Fox says retailers have to do more than just sell pot to get public attention.

Pot shops are using old and new media to tout the sales. One dispensary is taking out a full-page "Happy Danksgiving" ad in The Denver Post and is inviting shoppers to text a code for extra savings.