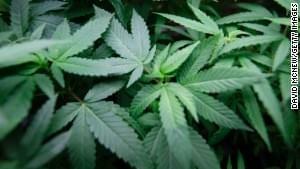 Drug cops converge on Georgia man's property after spotting ... okra
The grower was alarmed when the police helicopter swooped low over his property.
Soon, Bartow County, Georgia, deputies -- "strapped to the gills" and with a drug dog in tow -- converged on his doorstep.
They had the grower dead to rights.
Except the plant that the chopper cops had spotted from the air was ... okra.
Dwayne Perry of Cartersville told CNN affiliate WSB that he is none too happy about last week's "raid" conducted by the governor's drug suppression task force.