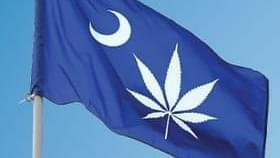 Joint Committee Discussing Legalizing Marijuana in SC
Legalizing medical marijuana in South Carolina is being discussed at the statehouse Wednesday.
The discussion comes after the General Assembly last session passed a bill legalizing industrial hemp, which also has THC, the substances that makes marijuana illegal.
We see fit, that albeit a little bit different, should ride together," said Clint Leach with the South Carolina Department of Agriculture. "South Carolina is very unique in the agricultural history we have. It's different from other states so it's very important for us to look at the advantages and disadvantages that South Carolina brings to the table before we implement any law."
Lawmakers passed a bill legalizing industrial hemp last session and now have gathered a study committee to see if they should do the same with medical marijuana.
Industrial hemp is used by the textile industry to make products like clothing to soap.