Pennsylvania steps closer to medical marijuana legalization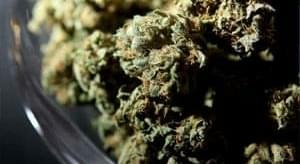 The Pennsylvania State Senate is set to move forward with the Compassionate Use of Medical Cannabis Act, legalizing medical marijuana in the state. The bill will move to a vote in the Appropriations Committee once the state senators return from summer recess.
"We are planning on hopefully moving out of appropriations on Sept. 15 and on to a full Senate floor vote on Sept. 16 ... and get it over to the House as soon we can," state Sen. Mike Folmer (R-Lebanon County) and one of the bill's sponsors said. "We have the votes, but we just need to get through the political process, and that can be very slow because our system of government is never really meant to be fast."

While it remains unclear if the state legislature will pass the bill, Pennsylvanians increasingly favor medical marijuana. According to a poll by Quinnipiac University taken in March 2014, 85 percent of Pennsylvania voters support some form of medical marijuana. But even with public support and momentum in the state legislature, the governor is likely to veto any legalization legislation.