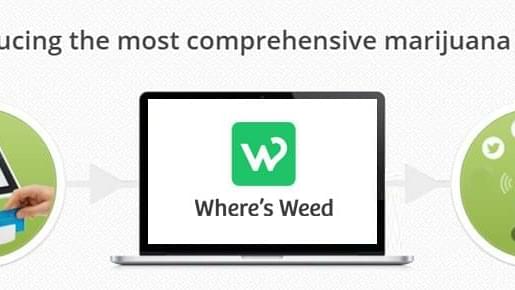 Where's Weed unveils Menu Syndication for business owners
DENVER, CO – 9/29/2014 – On Friday, marijuana locator and social networking website Where's Weed unveiled a new product release titled Menu Syndication. With this, dispensary owners can now manage business and product information from one location, and syndicate this data in real-time across the web.
"In an industry where businesses are opening and closing and products are changing on a daily basis, finding accurate information is a real issue," said Bill Anders, Director of Sales & Marketing at Where's Weed. "To address this, we have developed tools comparable to the Locu or SinglePlatform for the marijuana industry, effectively eliminating the need to update important business information on 5+ websites daily."
With a few clicks, business owners can now sync their profiles and products to Leafly, Facebook, as well as several others on the way. Once setup, Where's Weed will broadcast business and menu information across the web in real-time. This will help business owners save countless hours updating multiple websites, while driving more sales by broadcasting accurate product information, wherever a customer may be looking.

About Where's Weed
Where's Weed helps people connect with trusted marijuana businesses right in their community. Since 2011, Where's Weed has been dedicated to helping patients discover marijuana dispensaries and doctors, review marijuana products and interact with others in the community.
Contact
Bill Anders, Where's Weed
Website: www.WheresWeed.com
Email: [email protected]
Phone: (303) 502-9293