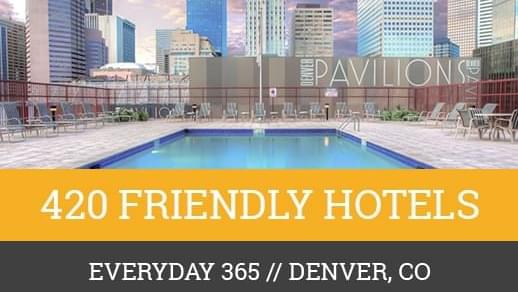 Marijuana-friendly lodging fires up in Colorado
Since the first recreational legalization of marijuana in Colorado, many have flocked to the state in hopes of their first legal high. With over 330 places to purchase marijuana, buying pot has never been easier, but finding somewhere to smoke has become a difficult task. Despite legalization, most hotels excercise their right to ban smoking in rooms and will fine you accordingly if you're caught, however some hotels are starting to expand their clientele to 420 friendly. A select few hotels have discreetly posted "420" on their signs, letting smokers know they can ask for a smoking room to insure their vacation is undisturbed.
Power said spring-breakers from Texas packed the hotel over the past few weeks, and those staying in the designated marijuana rooms were respectful, he said: "They don't make noise, they don't throw Jack Daniels bottles through the walls."

First Inn treads a fine line in advertising its marijuana-friendly policy. The hotel's sign doesn't mention marijuana, and instead relies on the "420" code to draw in those in the know. Its website makes no mention of marijuana, either, although online news articles highlight the connection.