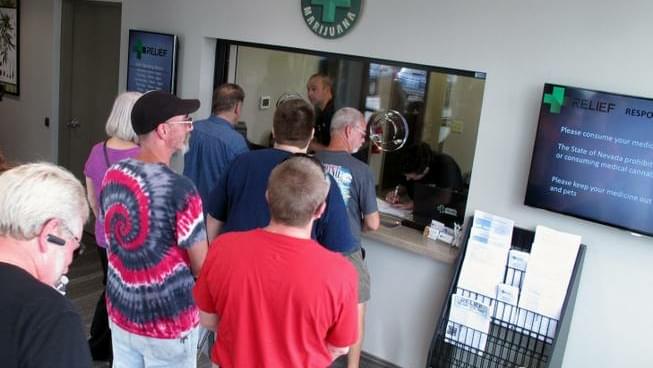 First legal medical pot sold in Nevada 15 years after approval
Nevada legalized medical marijuana nearly 15 years ago, but the original wording of the law never established a regulated way to buy and sell the drug. This open ended bill left Nevadans to learn to grow cannabis themselves or resort to buying their medicine from illegal sources. In 2013 the state legalized the cultivation and sale of medical marijuana, but it has taken almost 2 years to finally open a legal dispensary. Finally, about a week ago the shop, Silver State Relief, opened their doors to everyone with a state licenesed medical card. Nevada tracks their medical pot "seed-to sale" to ensure none makes it to the black market. Nevada is also working on a pesticide testing program to ensure the highest quality medicine, which will be the only program of it's kind in the country.
Swan noted cardholders who come to Silver State Relief are not stereotypical stoners but normal people who use pot as medicine. He cited a young veteran with PSTD who told him marijuana is the only thing that gets him through the day.

"It gets me choked up, a little teary-eyed, and proud to be a part of this," he said.