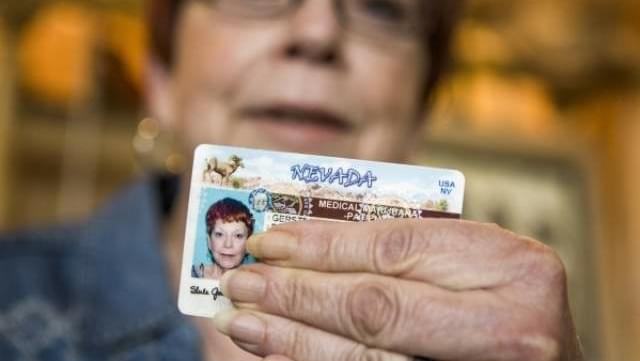 In pain and tired of waiting for legal marijuana
Nevada legalzed medical marijuana 15 years ago, but only allowed for home growing. In 2013 an updated law was passed allowing for cultvation and sale of the drug, but the first dispensary in the state only opened last week, and nowhere near majority of the state's population. There are over 9,300 registered medical patients in the state, and around 6,700 are stuck in a county without access to relief. The planned dispensary for the county faced troubling news when their plan to purchase cannabis from home growers fell through when legislators limited how much one person can possess. Patients waiting for dispensaries to open must stand by while their medical cards expire, or continue paying the state for services not provided.
The Gerstenzangs are glad marijuana sold in Nevada will be tested. Herb, a pharmacist who worked in drug approval for the Food and Drug Administration, said he wouldn't want his wife taking an untested drug.

So for now, they wait. With no dispensary open, Sheila sees no point paying more money to her doctor, the state and the Department of Motor Vehicles, which issues the driver's license-like patient cards.