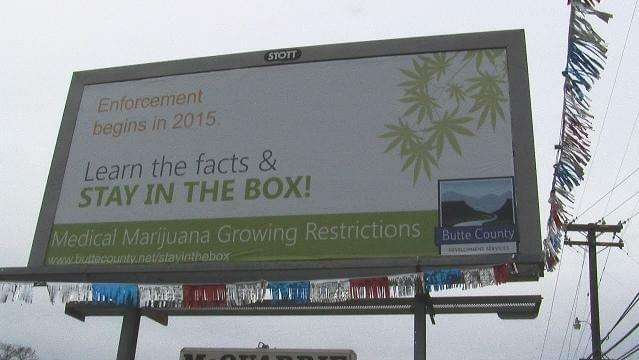 Big, bold message to marijuana growers
Oroville, California was quick to warn it's local marijuana growers with four billboards stating "Learn the facts & STAY IN THE BOX" after Measure A was passed in November. Measure A limits the amound of pot that can be grown for medical use, meaning some may have to reevaluate their grow plans to stay within legal boundaries.
"The signs are for those who say they don't know what the law is or they don't want to abide by it," said Chris Jellison, Butte County's supervisor of code development. "This is the county saying we are going to actively enforce the new law this year."