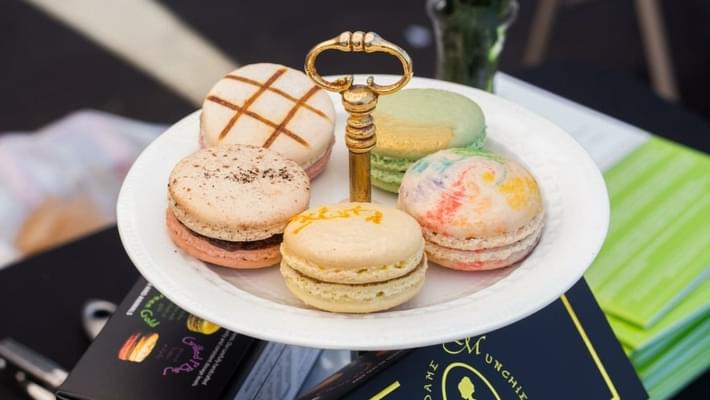 We went to San Francisco's first pot 'baked sale''and we're convinced that edibles are the next multimillion-dollar industry
California has been known for it's large medical marijuana industry and last week, San Francisco hosted their first 'Get Baked Sale' featuring every type of medicated baked good you could imagine. Attendees only needed their state medical cards and $20 to get in and experience the one of a kind festival that had guest floating on cloud 9. Marijuana edibles have been the subject of controversy in the last few years because ingesting marijuana is much different and sometimes incredibly more intense than smoking. To feel the effects of medibles, your body needs 1-3 hours to digest while smoking is almost instantaneous. Many people have grown impatient waiting for the medible high to kick in that they eat much more than the necessary dose, leaving them much higher than anticipated.
"The good thing about [consuming too much] weed is it can't kill you," says Kim Geraghty, cofounder of Madame Munchie, whose gourmet cannabis macarons won the 2014 San Francisco High Times Cannabis Cup. "But it can make you very uncomfortable."