Illinois panel OKs medical marijuana for pain conditions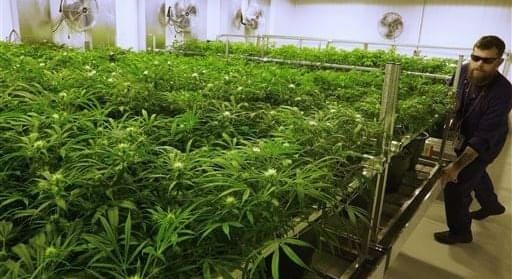 Illinois will start selling medical marijuana for limited conditions starting next month. Gov. Bruce Rauner's administration denied 11 medical conditions to be added to the state's list of qualifying conditions for medical marijuana, but the Medical Cannabis Advisory Board is hopeful that their newer list including several chonic pain related illnesses will continue to become law. Illinois currently has 39 conditions approved for medical cannabis including cancer, glaucoma, HIV, hepatitis C and multiple sclerosis.
Chronic pain is an approved use in 18 of the 23 states that allow medical marijuana, but not in Illinois. A recent review of 79 studies involving more than 6,000 patients found moderate-quality evidence to support the use of medical marijuana for treating it.

Under the Illinois medical marijuana law, the recommendations next need approval by Illinois Department of Public Health Director Nirav Shah, a Rauner appointee.