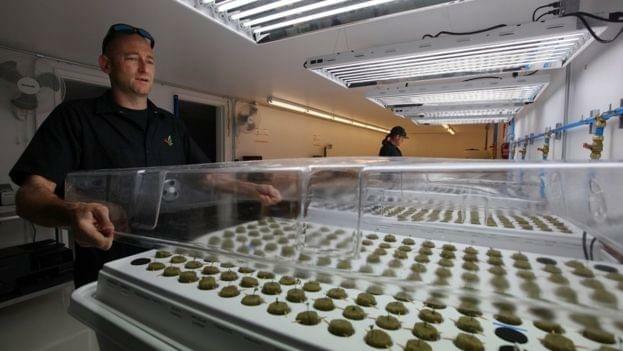 Native American tribe to open first marijuana resort in US
Last summer, the Justice Department updated policy to allow Native Americans the right to grow and sell marijuana on their own land. Taking advantage of the new policy, the Santee Sioux tribe is opening the first ever marijuana resort, what they're hoping will be an "adult playground". This 400 member tribe already owns a casino, hotel and ranch, and hope this will be great additional revenue. The resort will be in South Dakota where marijuana is not legal, though they will legally operate on their own land. The plan is currently to open on New Years Eve, where customers will be able to purchase one gram at a time.
Marijuana is growing at a facility on the reservation now and they hope to sell it for the first time on 31 December at a New Year's Eve party.
The Justice Department put out a new policy allowing Native American tribes to grow and sell marijuana in a similar way to some US states like Colorado in 2014.
The strict provision does not allow tribes to sell marijuana to minors or grow it on public land.