Oregon State Fair generates buzz with first legal pot display in U.S.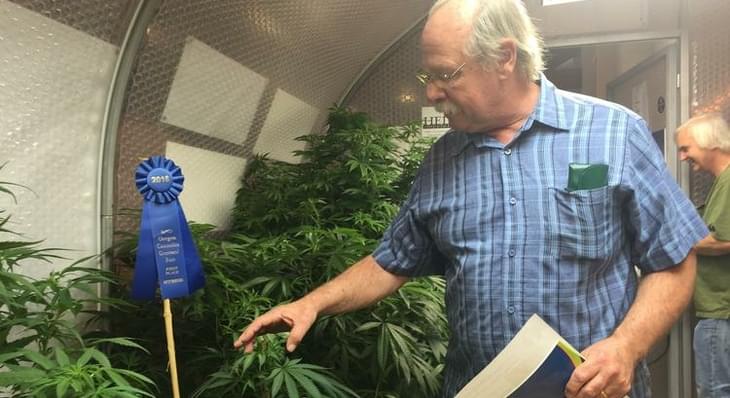 Published on Aug 27, 2016
For the first time ever in the United States, marijuana plants were presented, voted on, and displayed at a state fair, helping to further it's casual image in the public eye. Most fair-goers are familiar with competitions judging the largest pumkin or squash, but this year Oregon residents were able to see the newly legalized plant up close and personal. While the cannabis plant is beautiful and fragrant, only immature plants were allowed at the fair, meaning no marijuana buds were present, and no toking was had. The group organizing the cannabis display is currently working to get full flowering marijuana plants next year, but no legislation has been finalized. It has been a slow process just to let adults view a harmless plant at the fair, but the progress is showing as the public acceptance of marijuana is higher than it's ever been.
The Oregon State Fair allowed a display about marijuana — but without any living plants — last year at the fair and it generated no complaints, so this year the organization took the next step and agreed to let marijuana growers display live plants on fair grounds.

Marijuana leaves are much less potent then the flowers, or buds, and it's not yet legal to transport flowering plants within the state anyway.

Donald Morse, director of the Oregon Cannabis Business Council, said his group hopes to get permission to display flowering pot plants next year, but the details aren't finalized.