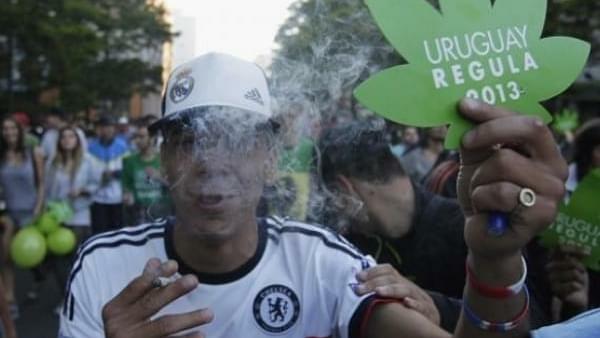 Trailblazing Uruguay Lights up New Marijuana Museum
Uruguay, the first country in the world to fully legalize marijuana, will be opening Latin America's first museum dedicated to cannabis this week. After legalizing the production, use and sale of marijuana in 2013 to help defeat cartels, Uruguayans are also able to grow up to 6 plants for personal use. Museum operators hope to bring biological and cultural diversity to it's visitors, and offering exhibits such as "a trip to one of the oldest crops in the world," which they believe will be one of the most important plants of this millennium. Uruguay has set a precedent for legalizing cannabis, and it's surrounding countries are taking notes.
The new initiative is set to be the first museum dedicated to cannabis in Latin America and the southern hemisphere. Part of its mission is to promote "biological and cultural diversity," according to the museum's Facebook page, while also serving as a "cultural club."

"It's a way to connect people who love nature, art and science," museum Director Eduardo Blasina said.

Uruguay fully legalized production, use and sale of recreational cannabis in 2013, including allowing users to grow up to six pot plants for personal use. The government is also working to give the green light for the unprecedented sale of three different varieties of marijuana at pharmacies across the country.