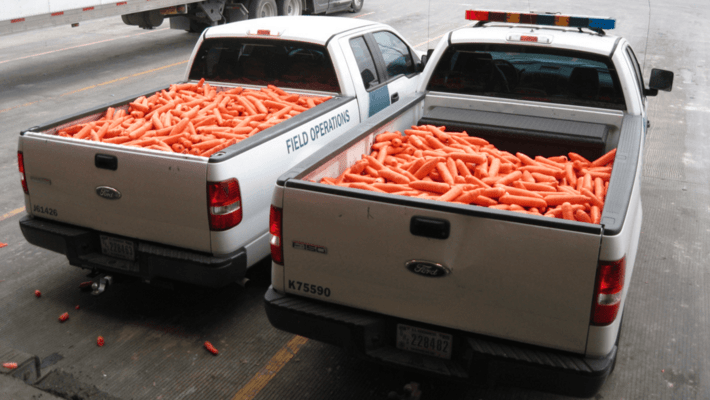 Drug smugglers try to hide 2,500 pounds of marijuana in carrot shipment
While we have seen many creative attempts at smuggling drugs into the United States, this one might just take the cake. The U.S. Border Patrol officers and canines found more than a ton of marijuana stuffed into fake carrots on the Pharr-Reynosa International Bridge connecting the Mexican-US border. How do people even come up with this stuff?!
"Once again, drug smuggling organizations have demonstrated their creativity in attempting to smuggle large quantities of narcotics across the US/Mexico border," said Port Director Efrain Solis Jr., Hidalgo/Pharr/Anzalduas Port of Entry in a statement."
"Our officers are always ready to meet those challenges and remain vigilant towards any type of illicit activities."