Assembly passes bill approving marijuana for PTSD treatment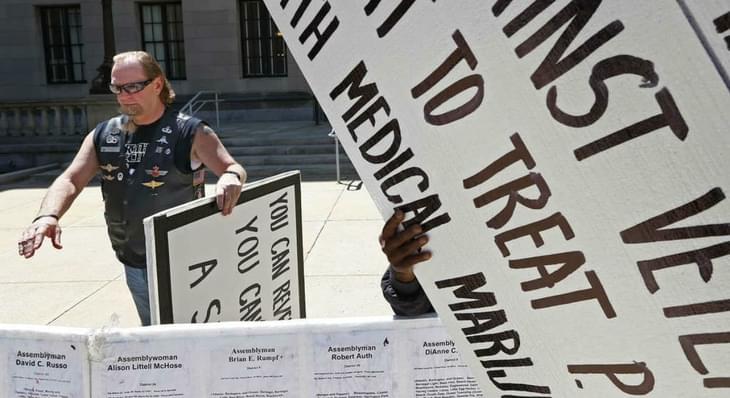 Published on Jun 18, 2016
Congress has had multiple chances to allow veterans and their doctors to discuss marijuana as treatment for PTSD, but it has continuously failed. New Jersey legislators voted 55-14 1in favor of pushing the bill forward, but with Governor Chris Christie's negative attitude about marijuana, he will take some convincing. When asked if he would support the bill, the governor ignored the question and moved on. Language in the bill only allows for marijuana if conventional therapy has not been able to treat the patient,
Jim Miller, the co-founder of the Coalition for Medical Marijuana New Jersey and an organizer of a weekly pro-marijuana podcast on the statehouse steps, said he has asked the governor at least four times previously to support the measure, but Christie has never answered him.

"They shouldn't have to fight their government for the inherent right to health," Miller said.

The legislation approves the disorder for treatment with marijuana only if it's not treatable with conventional therapy.