Edible Marijuana Company Ready For New Colo. Rules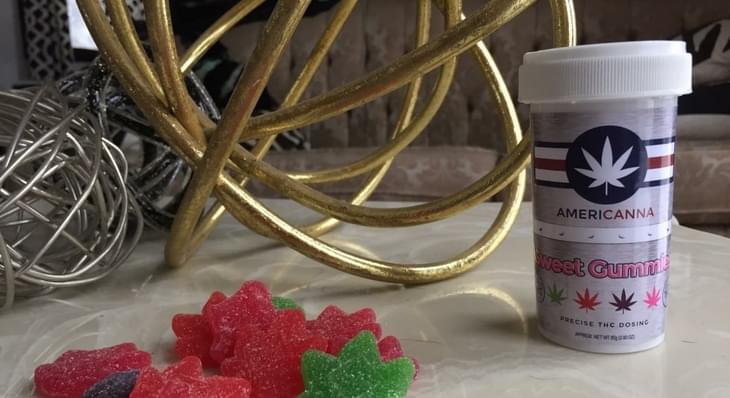 Colorado has been on the forefront of marijuana legalization, and with that comes the responsibility to continuously regulate the industry as new problems arise. One of the first issues experienced by the new recreational marijuana program was educating users about proper dosage of edibles. It became increasingly common after legalization that tourists or inexperienced cannabis users would underestimate the potency of a seemingly harmless candy, cookie, brownie, etc. and as a result would become far more intoxicated than intended. Legislators have been working since the beginning of the program to find more suitable ways to present pot edibles without being mistaken for normal treats, and now marijuana businesses selling edibles must comply to new regulations by Oct. 1st or risk their edibles being thrown away. One company, Americanna spent $100,000 to reshape their gummy candies in compliance with the law which requires every edible to be marked with the new THC! logo as well as sold in child-proof packaging. Despite logos and warnings, children tend to put things in their mouth, regardless of looking likecandy or food, so it's also noted that the best way to prevent children from ingesting marijuana is for parents to keep it out of reach.
Instead House Bill 14-1366 was drafted that required all edible products to have no more than 100 milligrams of active THC and the standard serving size have no more than 10 milligrams of THC. The product is required to be placed in child-proof packaging and clearly marked with the new THC symbol, which is a diamond shape with THC in the middle and an exclamation mark. As of last September, 99.6% of edibles passed for potency testing.

A representative from the Colorado Children's Hospital noted that kids basically put anything in their mouths, so symbols and child-proof packaging only work so well. The best prevention is for adults to keep it out of their reach.

When it comes to adults and edibles, the state is suggesting they "Start Low and Go Slow." They advise new consumers to use less than the 10 mg dose of THC and wait two hours before taking more.