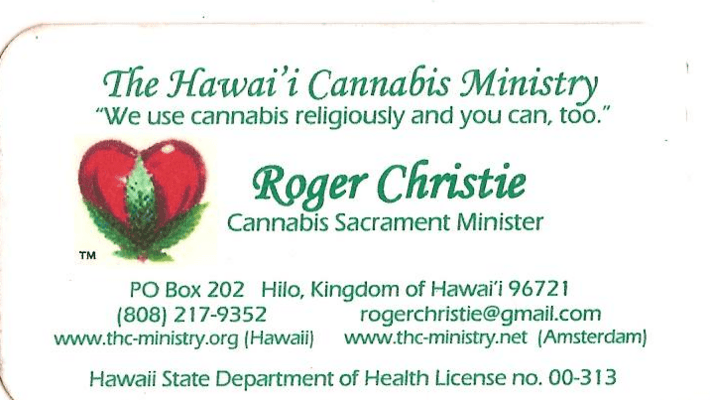 Court Rules Hawaii Cannabis Ministry May Not Distribute Marijuana for Religious Purposes
Many who use cannabis might relate the feeling to a religious experience of sorts, but this ministry in Hawaii has been shut down due to it's irregular method of distributing the holy drug to it's congregation. Hawaii Cannabis Ministry was founded in 2000 with growing numbers of 3,000 locally and 62,000 worldwide. The federal govt. began investigating the ministry in 2009 run by a married couple, which eventually led to their indictment for drug-related offenses. The couple believed their ministry to be under the protection of the Religious Freedom Restoration Act (RFRA), similar to how churches provide ceremonial wine, but ultimately the courts decided the Controlled Substance Act should not be allowed to be violated based on vague interpretations of the RFRA.
Advertising the ministry's slogan — "We use cannabis religiously and you can too" — and promising that those who joined his flock would be out of the reach of federal drug laws, Christie saw the ministry gain 3,000 converts on the island, and another 62,000 worldwide.

The Christies were unable to persuade the panel that the RFRA is unconstitutionally vague and thereby renders the Controlled Substances Act under which they were convicted unconstitutionally vague.