Colorado Springs organization offers free marijuana to veterans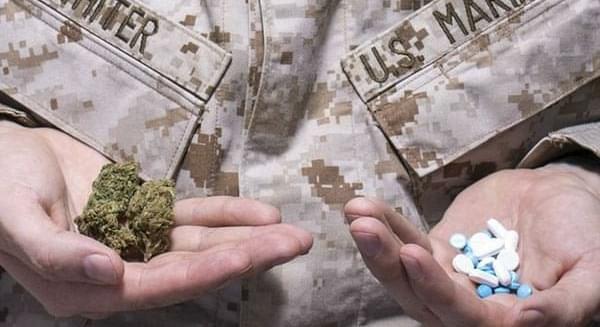 Published on Mar 27, 2016
A cannabis club in Colorado Springs, The Dab Lounge, is hosting an event where Veteran Farmers Alliance handed out over a half pound of marijuana, and more in edibles, to veterans this weekend. As a veteran who found relief in cannabis, founder Steve Defino wants to reach out to fellow vets to show that they're not alone and to offer medicine for the often destructive ailments brought home from overseas. Defino says that marijuana may be a temporary help for these men and women, but it will help them move forward with their life and seek further help if needed. The Dab Lounge will host Defino again on Veteran's Day where he plans to hand out $25,000 worth of marijuana, seeds, and materials.
"I've been able to actually go through my memories, recall my memories without getting upset anymore, and I'm starting to live my life again like a normal person," Defino said.

"I've talked to guys that are ready to kill themselves. They're ready to take their own life because they feel like nobody is there for them. So this is a small way to say thank you for what you've done," he said.

"It's just a band-aid, but for these guys it's a start. It gets them out of isolation and able to mingle with civilians and re-integrate into society," Defino said.

"The veterans that receive our medicine, they're able to sleep. They're able to be more comfortable, not so hyper-active, hyper-alert. They're able to let their guard down," Jacinto Delgado said.