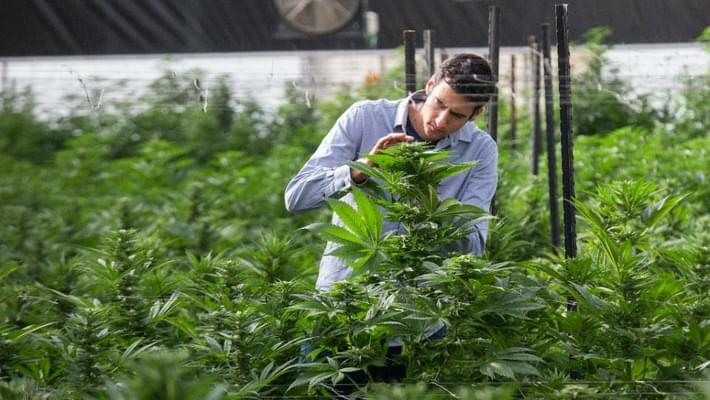 Israel sees heady future for medical marijuana
An Isreali pharma company who is growing and distributing medical marijuana is taking care of 50,000 plants with 230 varieties, and they're only they second largest grow in the country. Recreational marijuana is still illegal in Isreal, but the medical marijuana program has helped over 25,000 patients with a doctor's prescription. Some doctors are still divided on the subject, but research and studies are being done at a faster rate in Isreal where human trials are allowed. Despite not being able to export the higly profitable cash crop, the country is happy to share information and education on the subject with many countries that have handicapped themselves on the subject by making reserach illegal. With Isreal making the most headway on cannabis, investors are hoping to make big returns on the seemingly indefinite industry.
"Look at what has happened in the past two years, the speed at which legalisation of cannabis is advancing," said Saul Kaye, head of the first Israeli incubator for cannabis industry startups.

"We're not going to miss this opportunity, and seeing what the first investors are putting on the table, we feel that it is going to be very big."

In January, US tobacco giant Philip Morris ploughed $20 million into Israeli company Syke, which produces precision inhalers for medical cannabis.