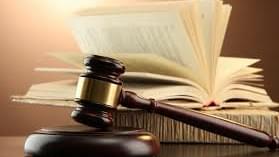 Ohio's medical marijuana backers unfazed by ballot language rejection
Ohio advocates at Marijuana Policy Project are pushing a medical marijuana initiative this week after last years' ballot vote did not pass. Ohio Attorney General Mike Dewine has some concerns about the wording of the bill, but Marijuana Polcy Project is not sweating it. Dewine's issues revolved around too many larger grows, id cards, and driving under the influence. After being approved, the initiative has from April until November to gather over 300,000 signatures and earn a spot on November's ballot.
The group has from the start planned April as the start date to gather the nearly 306,000 signatures it needs to put the amendment on the November ballot.
"This is just part of Ohio's very rigorous initiative process, so it's not particularly surprising," Tvert said in an email. "We'll be making some adjustments based on their notes and then moving forward as planned."