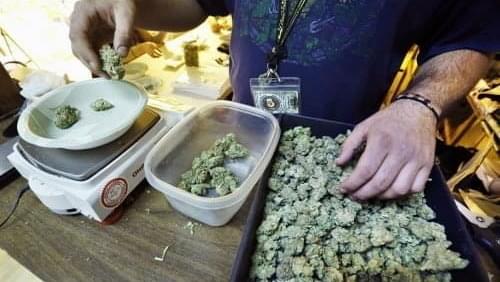 U.S. Supreme Court challenge to Colorado marijuana laws fizzles, could help Ohio marijuana efforts
Since the 2012 voter decision to legalize recreational marijuana in Colorado, neighboring states, content in their failed prohibition, have pushed back with a lawsuit hoping to have the Supreme Court step in and cease the state legal activities. The Supreme Court decided this week to reject the case of Oklahoma and Nebraska suing Colorado over violating federal marijuana prohibition. With many states up for legalizing either recreational or medical marijuana, controversy and misinformation is in the air, but the Supreme Court's decision to not take this potentially historical marijuana case will lay some arguments to rest. Those on the fence in states with upcoming marijuana bills will be at ease knowing the Supreme Court is not concerned enough to intervene with state marijuana policy reform.
Ohio State University law professor Doug Berman said the court's denial eliminated an argument from lawmakers and officials who are reluctant to support marijuana reform. Although the lawsuit dealt with a recreational marijuana law, Berman said, the kinds of arguments made by Nebraska and Oklahoma could just have easily applied to states that have done medical marijuana reform.

"Had the Supreme Court taken this case up, it would have become the center of attention for everybody, pro and con, in the marijuana reform states," Berman said in an interview. "The decision not to take the case up is a sign the Supreme Court at this moment is disinclined to jump into that mess -- and it is a mess."