Louisiana medical marijuana bill signed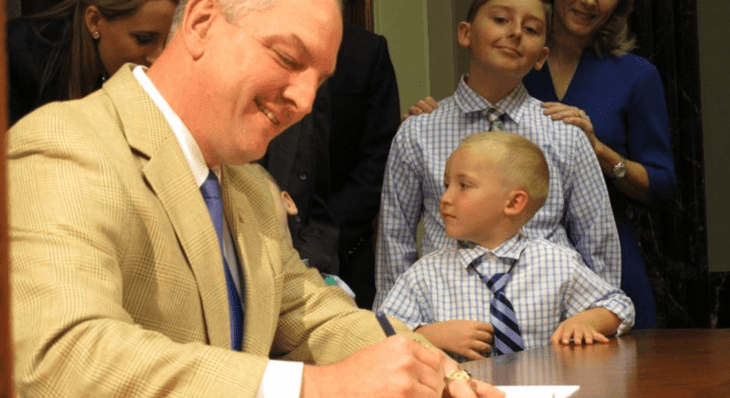 Published on May 20, 2016
Last year, Louisiana legislators passed a strict medical marijuana bill that has yet to provide any real progress for patients. Words from a relieved mother stuck with lawmakers as Governor John Bel Edwards signed a follow up bill that expanded the list of qualifying conditions to include: seizure disorders, HIV, muscular dystrophy, multiple sclerosis and more. Even with the passing of this new bill, it is still estimated to take 18-24 months for any patients to recieve their medication. For some, that could be too long. Families should not have to consider moving to an entirely new state for the sake of access to safe and effective medication for their children. The bill also gave LSU and Southern University the deadline of Sept. 1 to decide if they want to be the state-sanctioned grower.
"Connor's neurologist in New Orleans feels (medical marijuana) is the last resort for him in order to control his seizures, because we've obviously tried everything and the meds just aren't working for him. They're making his body waste away," Corkern said.

The Corkerns are from Edwards' hometown of Amite and attend the same church as the governor, and they had a significant advocate on their side — the governor's wife Donna — who attended committee hearings with Katie Corkern and who was on hand for the bill signing.

Mills has estimated Louisiana is 18 months to 24 months from getting medical marijuana to patients. The state-sanctioned grower needs to be selected, along with 10 distributors.