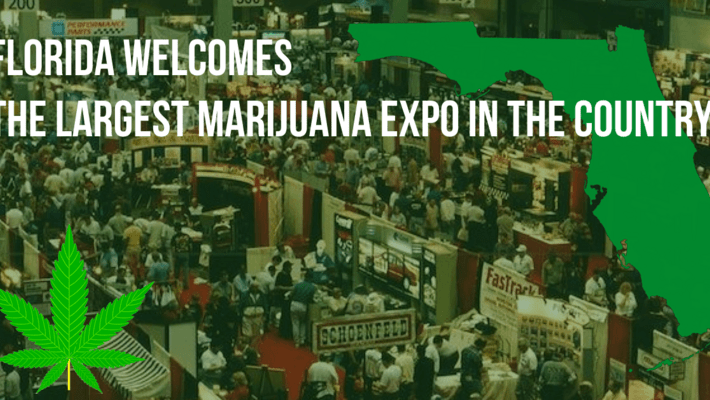 Marijuana industry sees green in Florida
Florida is one of many states that will have a chance to legalize some forms of marijuana this November, so it's a no brainer as to why the state hosted a huge marijuana business conference and expo. The 2015 voter initiative to legalize marijuana narrowly failed to get the needed 60% of the vote to pass, but advocates are awaiting the state's second chance to make a difference. While no actual marijuana was permitted to be bought, sold, or smoked during the expo, 3,000 entrepreneurs, advocates, and investors gathered to discuss all parts of the industry from growing and cultivating, to stashing money and product in safes.
"We're here in Florida, because at all of our national events that we've hosted, we've had very strong attendance out of Florida. We are confident that when, and it's not going to be an if, when Florida legalizes marijuana on a medical or a recreational level, the Florida market is going to be absolutely huge," said Marijuana Business Daily CEO Cassandra Farrington, whose publication organized the three-day convention at the Gaylord Palms Resort & Convention Center.

The industry creates jobs, helps sick people and puts money into state coffers, said Keber a developer from Alabama who launched his Colorado-based company six years ago and is now operating in six states.