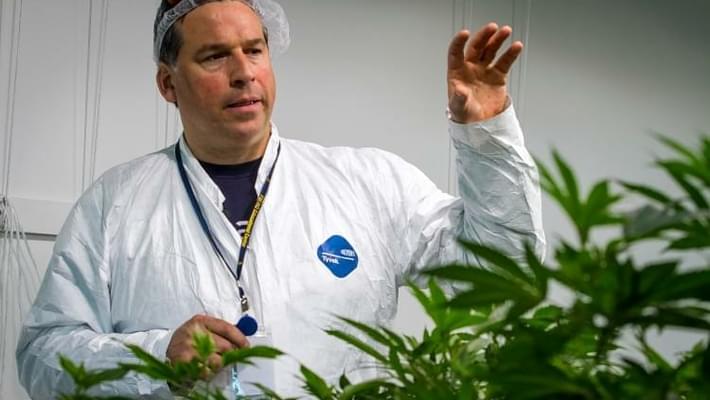 Medical marijuana grow operations in full swing as dispensaries start to open
New Hampshire's medical marijuana program is rolling out as more dispensaries stock their shelves and prepare for patients. Temescal Wellness opened their location in Dover this week after waiting months for their first crops to be ready. Their cultivation centers offer organic marijuana (no pesticides), grown with care in climate controlled rooms and formulated water, nutrient, and ultra-bright light diets. Employees and guests must change into sanitized scrubs before entering the facility to maintain cleanliness. Temescal Wellness cultivation facility circulate 30 different strains through 3 stages in different grow rooms until they're mature enough for harvest. Executive Director of Temescal Wellness, Anthony Parrinello takes pride in being present in all aspects of his business, from growing the plants, to helping customers walk in the door.
Parrinello is involved in every aspect of the dispensary, from helping grow and harvest the plants at the Manchester grow site to helping terminally ill patients get out of their car and walk into Temescal's dispensary.

"It's rare in your life you can truly help someone," he said. "We are doing that every day."

Many of those patients are looking to get therapeutic cannabis as an alternative to the opioids they take for pain.