Artificial Intelligence Predicts Next States to Legalize Marijuana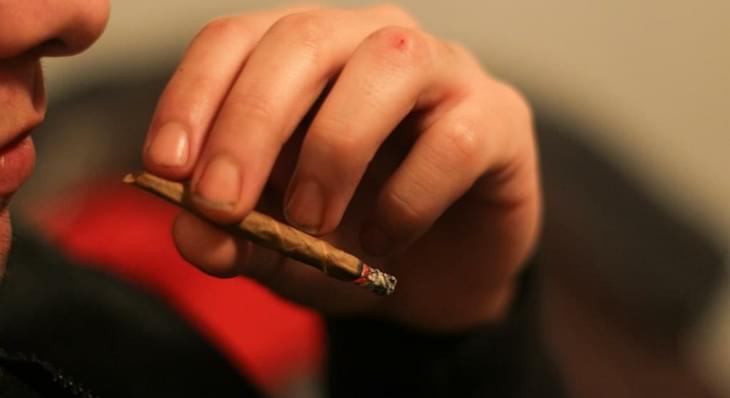 Marijuana legalization efforts in the US have accelerated in recent years as states and territories across the country have adopted regulations to allow medical or recreational use of cannabis.
While the US Presidential election is the most visible vote on November 8, nine states will also vote on ballot issues concerning marijuana legalization: Arizona, Arkansas, California, Florida, Maine, Massachusetts, Montana, Nevada and North Dakota.
WheresWeed.com and California Cannabis Ventureshave partnered together in an effort to predict which states will legalize cannabis next.
Utilizing Unanimous A.I.'s artificial intelligence platform, Where's Weed and California Cannabis Ventures questioned current business owners in the cannabis industry on the likelihood of marijuana legislation passing in 2016. The cannabis industry professionals were asked about the likelihood of both medical and recreational ballot measures up for consideration across California, Arizona, Nevada, Maine, Massachusetts, North Dakota, Arkansas, Montana, and Florida. Participants were given options ranging from Very Likely to Very Unlikely.
Previously, Unanimous A.I.'s Swarm Intelligence results have been widely cited in The Washington Post, The Boston Globe and other major media outlets. Unanimous A.I.'s swarm intelligence platform, UNU, has successfully enabled groups to accurately predict the Academy Awards, the Super Bowl, and the Kentucky Derby Superfecta, which turned $20 into $11,000 at 540-1 odds.
Swarm Intelligence Results
California's Proposition 64: Very Likely
Nevada's Question 2: Very Likely
Maine's Question 1: Very Likely
Arizona's Proposition 205: Likely
Massachusetts Question 4: Likely
Montana's Ballot Issue 24 (I-182): Likely
Arkansas' Medical Cannabis Act: Unlikely
Florida's Amendment 2: Unlikely
North Dakota's Compassionate Care Act: Very Unlikely
"The results were pretty much what I expected," said Bill Anders, CMO of Where's Weed. "However, Florida was a very interesting result though as polling in that state is showing overwhelming support. Recent polls are showing 69% in favor of Amendment 2. I think a lot of the negative sentiment comes from the 2014 vote which fell short by just 2%."
"According to Gallup, Pew and other pollsters, American's approval of marijuana legalization is the highest in history and has soared in the past decade as Colorado and other states have shown the benefits of legalization to be real and the feared drawbacks to have been overblown," adds Wesley Hein of California Cannabis Ventures. "But this has been a year of voter surprises and because ballot measures have a history of big swings in the last few weeks before an election it is reassuring that the Unanimous A.I. results are largely in line with pollsters' expectations for passage of the majority of state medical and recreational marijuana initiatives that are very important to marijuana patients and anti-prohibition supporters alike."
Developed by Silicon Valley startup Unanimous A.I., and based on years of scientific research on Swarm Intelligence, UNU is a unique merger of software algorithms and real-time human input. Modeled after swarms in nature, UNU enables groups of online users to think together as a unified emergent intelligence – a "brain of brains" that can express itself as a singular entity. Touted to as the world's first "hive mind," the UNU platform has had over 60,000 human participants in swarming sessions this year, together answering over 240,000 questions.
Swarm Intelligence, the science behind UNU, goes back to the birds and the bees. In fact, it goes to all creatures that amplify their group intelligence by forming flocks, schools, colonies, herds, and swarms. Across countless species, nature show us that social groups – when working together as a unified dynamic system – can outperform the majority of individual members when solving problems and making decisions, proving the old adage: many minds are better than one.
In 2014, researchers at Unanimous A.I. first discovered that people can form online swarms that amplify intelligence just like natural swarms. So Unanimous built the UNU platform to bring that experience to everyone. Users can login for free, join an existing swarm, or form their own swarm on any topic. From sports and politics, to movies and music, online groups can form their own emergent intelligence and ask it questions about anything.
Because of the recent successes Unanimous A.I. has had with UNU's predictions, Where's Weed and California Cannabis Ventures selected it for their marijuana legalization forecast. For additional information on the project and results, contact Where's Weed or California Cannabis Ventures.
About Where's Weed
Since 2011, Where's Weed has been the leading cannabis technology company, connecting medical and recreational users with trusted local marijuana businesses in their community. Cannabis users can search and filter for exactly what they're looking for, whether that be a business, strain, or product. Additionally, users can connect with other members of the community for a daily newsfeed of local offerings and events happening within the cannabis industry.
Press Contact
Bill Anders
Chief Marketing Officer
bill(at)wheresweed.com
(855) 420-7771 ext. 2
https://wheresweed.com
About California Cannabis Ventures
California Cannabis Ventures is a consulting firm dedicated to helping cannabis brands establish themselves in California's competitive medical cannabis market.
Press Contact
Wesley Hein
californiacannabisventures(at)gmail.com
213-222-8077
http://californiacannabisventures.com/
About Unanimous A.I.
Unanimous A.I. develops technologies for Artificial Swarm Intelligence, unlocking the hidden brainpower inherent in groups of all sizes, while fostering collaboration and community. Unlike traditional A.I., which aims to replicate intelligence with bits and bytes, Unanimous' technologies keep people in the loop, amplifying human intelligence rather than replacing it. For more information, visit http://unanimous.ai/ or follow us on Twitter or LinkedIn.
Press Contact
Laura Beauregard
PAN Communications for Unanimous A.I.
407-767-0452 ext. 223
lbeauregard(at)pancomm.com
http://unanimous.ai/