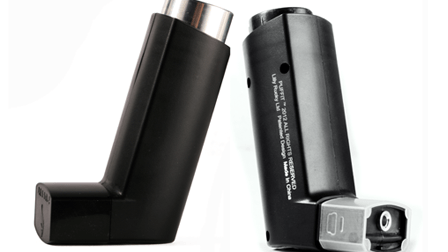 Teva to Market Medical Marijuana Inhaler in Israel
Some medical marijuana patients have trouble keeping a consistent dose when smoking cannabis. Two Israeli companies are partnering up to design and market a medical cannabis inhaler in an effort to make consulting and using the drug easier. Looking similar to an asthma inhaler of the future, the device gives precise control over every dose. Doctors want to bring medical cannabis into a prescription standard with time and dose recommendations, though an incorrect marijuana dose does not pose the lethal threat that other household drugs like acetaminophen do. If the inhaler is approved by Israel's ministry, Teva Pharmaceutical Industries Ltd. will be the exclusive distributor. Israel is expected to double it's current 26,000 medical marijuana patients by 2018.
Teva Pharmaceutical Industries Ltd. (TEVA), a generic drugmaker headquartered outside of Tel Aviv, announced Monday that it will partner with another Israeli firm, Syqe Medical Ltd. (pronounced "psyche") to market a medical cannabis inhaler in the country. The product is designed to treat pain without getting patients high.

The device, which is similar in appearance to a futuristic asthma inhaler, delivers precise doses, potentially resolving one of doctors' main complaints regarding medical marijuana: the lack of certainty about how much a patient should take, how often and in what form – not to mention how much they will consume in practice, when left to their own devices.