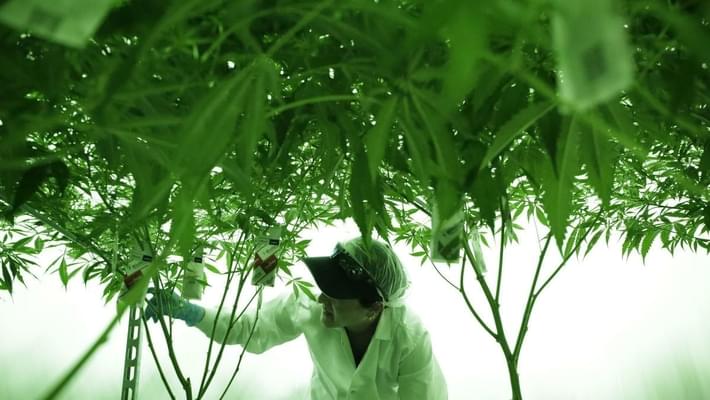 Mom and I opened a medical marijuana dispensary — here's what we see
The marijuana industry has attracted all types of people eager to help patients and cash in on the budding flower that is cannabis. But you might not expect a mother/son duo who don't consume the drug to have opened the first licensed dispensary in Illinois. Thats right, Harbory, Illinois' first legal dispensary has taught the family what the average medical marijuana patient looks like and how they can be treated. Half-expecting the clientele to be young men looking to get stoned, the team was pleasantly surprised to see that their average customers would end up being elderly and women. The family first turned their interest to medical marijuana after their grandmother battled cancer without being allowed to try cannabis for relief. Since, the two have learned the ins and outs of the industry as well as how to best help their patients.
My mother, Michele Koo, a plastic surgeon who wears high heels and a white lab coat when seeing patients, may not be the person you'd imagine running a dispensary. Nor am I, a Stanford University graduate who left a job at Anheuser-Busch making Super Bowl commercials with the Budweiser Clydesdales. I have never used marijuana; my mom smoked a few times in college. We became interested in medical cannabis after my mom's mom — "Na," we called her, Chinese for grandmother — died of cancer in California without the benefit of cannabis as an end-of-life palliative.

First, I had thought our customers would be younger, male, urban and looking for a quick high. Early "Cheech & Chong," right? Wrong. Among the roughly 700 people who have walked through our doors, the typical patient — at Harbory we call them "members" — skews older and female, a demographic we are proud to match in our incredible staff. Many members are on a fixed income and must choose between buying groceries and buying medicine at our dispensary. These individuals are truly sick and seeking relief.