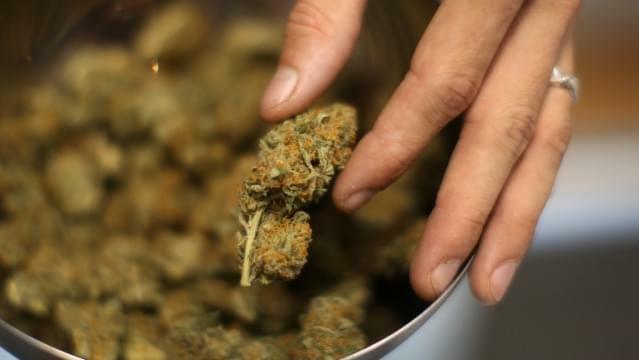 New York Looks To Expand Medical Marijuana Program
With each new state legalizing medical marijuana there are new families who are desperate and willing to try nearly any drug that might help their sick child. Dan Ryszka is one example of a parent who was put at ease when medical marijuana was brought into his children's lives, allowing the family to breathe easy and reduce risk of seizures. But what about the families who aren't familiar with MMJ or just don't have access to the drug, should they continue to suffer? Since it's launch, 7,000 patients have registered with New York's medical marijuana program, but with the 17 dispensaries and lack of doctors to refer the drug, there are no doubt many who are unable to get the necessary medicine. In an attempt to expand the program, officials are calling for 20 more dispensaries, home delivery, and allowing nurse practitioners to refer patients to the drug.
Twenty-five states and the District of Columbia now have medical marijuana programs. Enrollment rates vary considerably.. Michigan has 182,000. Rhode Island, which has a population 1/20th of New York's, has nearly 12,000.

"The excessive restrictions in the medical marijuana law and regulations are not justified," he said. "Patients deserve easier access and more choice."

"You go through the ABCs of medicine. Let's try this drug, let's try that one, let's find one that works," said Ryszka, a Buffalo-area resident whose 15-year-old daughter and 9-year-old son are now taking medications derived from marijuana. "We tried 10 drugs. Now, my son is off oxygen. He's smiling. Somedays my daughter was having three to five seizures. Now it's one a month.