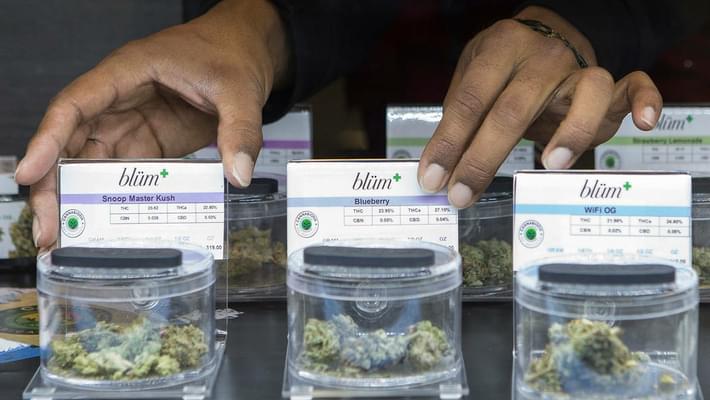 Las Vegas considers changes to medical marijuana laws
In Las Vegas recreational marijuana sales began at the beginning of this year. Medical marijuana remains strong in Nevada, but officials in the city are hoping to make some changes to the program that will benefit the city. Some of the current limitations include MMJ sales being prohibited between 12am-6am, and medical marijuana products being prohibited from transport by licensed medical marijuana business. Changes to be discussed on May 17 include shrinking the time of prohibited sales to 3am-6am, allowing licensed MMJ businesses to transport marijuana products, removing the annual $75,000 dispensary fee, and allowing expired marijuana products to be returned within 30 days of expiration.
The proposed changes will go to the May 17 council meeting for a possible vote.

Medical marijuana, edibles and marijuana-infused products may be transported by a licensed medical marijuana establishment or a medical marijuana support business.

Expired medical marijuana may be returned to a cultivation or production facility for disposal within 30 days of its expiration.

Adds definition of "medical marijuana support business" to be a business providing goods or services to a medical marijuana establishment that receives at least 50 percent of its annual revenue from licenses medical marijuana establishments. Adds language that says support businesses that have obtained a business license in another Nevada jurisdiction must apply for a license to be able to transport marijuana or other related support services within the city.