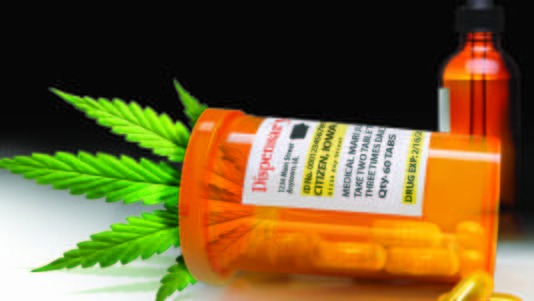 Legal medical marijuana passes Iowa Senate on 45-5 vote
This week the Iowa Senate overwhelmingly passed a limited medical marijuana bill that would allow patients with a large range of ailments to access non-smokable forms of medical marijuana, but somehow that's not restrictive enough for members of the House. Currently, Iowa is operating on a 2014 medical marijuana law that allowed patients to possess medical marijuana, but did not put in place a system for anyone to purchase or manufacture the drug. With that bill expiring this summer, it's important for lawmakers to bring positive change to Iowans in need. Many are concerned about the lengthy process it takes for legislators to bring about positive change, but some say the issue is those opposing these laws are simply not educated on the subject.
"A lot of people say, 'Why is this taking so long?' Well, the reason why is education. A lot of us have learned about the benefits of cannabis. I beg our House colleagues to do the right thing," Zaun said.

Iowans are now allowed to possess cannabis oil for the treatment of epilepsy. But it's illegal to manufacture or distribute that oil in the state, and federal law prohibits its transportation across state lines. In practice, that makes it illegal for Iowans to obtain the product. The state law allowing cannabis oil was enacted in 2014 but is scheduled to expire in July, leaving no state law in its place.