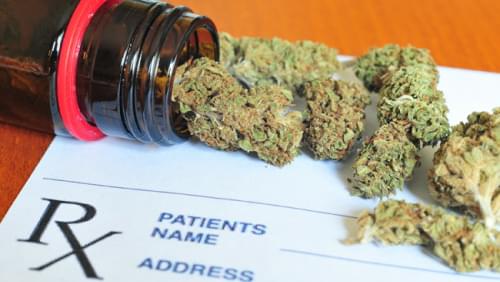 Medical Marijuana Licensing Starts Monday in Maryland
This week marks the beginning of Maryland's medical marijuana program with license registration beginning at 9am for those with last names beginning with the letters A through L. Those seeking a license with last names beginning with M through Z will be able to register on April 17 at 9am, with open registration after April 24. Patients with seizures, severe pain, and PTSD must be recommended medical marijuana by a doctor and be registered with the state to purchase the drug from a licensed dispensary. Maryland's first medical marijuana bill was passed in 2013, and after many delays officials expect the drug to be available by this summer.
Many patients and caregivers in Maryland can now sign up for medical marijuana licenses.

Monday marks the first day that people in the state can apply for licenses through the Maryland Medical Cannabis Commission (MMCC). Registration is open starting at 9 a.m. to people whose last names start with the letters A through L.

No final licenses have been issued yet. Once a patient is registered with the state, they must see a doctor also registered with the state who can provide written certification for the patient to buy medical marijuana from a state-license dispensary. Qualifying medical conditions include severe pain, seizures and post-traumatic stress disorder, according to the MMCC website.