Compound in Marijuana Appears Safe and Nonaddictive, WHO Says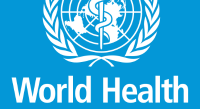 Published on Dec 18, 2017
In a recent review of studies done by the World Health Organization (WHO) they have found evidence that agrees with current medical cannabis practices around the United States, despite what the federal list of controlled substances might say. The new research finds that CBD is "generally well-tolerated with a good safety profile" as well as having low toxicity. The WHO had their Expert Committee on Drug Dependence (ECDD) formally review these studies confirming that CBD cannot get the user high and that no currently available information on the compound justifies including it in the list of controlled substances. Ontop of epilepsy, the expert committee says there is evidence that CBD could be a valid treatment for many other medical conditions.
In an initial review of existing research, the WHO found that the compound, called cannabidiol or CBD, is "generally well-tolerated with a good safety profile," according to the November report. In addition, the compound appears to have "no effects indicative of any abuse or dependence potential," the report found.

CBD has been studied for potential therapeutic benefits. The report found that CBD "could have some therapeutic value for seizures due to epilepsy and related conditions," according to the WHO. And there is preliminary evidence that it "may be a useful treatment for a number of other medical conditions," though the evidence is less robust, the report said.