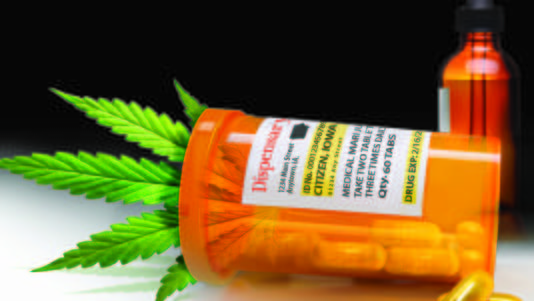 Legislative panel advances medical marijuana expansion
Legislators in Iowa are hoping to pass new legislation to expand on the state's currently limited medical marijuana program. While it's legal in Iowa at the moment to possess medical marijuana for epilepsy, it's not legal to grow or sell the drug, leaving patients in the dark without help. House Bill 132 would legalize the cultivation and sale of medical cannabis oil to patients with epilepsy, but new qualifying conditions can be recommended by the University of Iowa's Carver College of Medicine. Though an expansion on the current program, the new medical marijuana program would ban any smoking or vaping of cannabis oils. The public approval of medical marijuana has risen allover the country including in Iowa from 58% in 2013 to 80% approval this year.
"This is medicine," said Rep. Jarad Klein, a Republican from Keota who led the three-person subcommittee. "This is about helping folks."

Currently, Iowans are allowed to possess cannabis oil for the treatment of epilepsy. However, a separate law currently makes it illegal to manufacture or distribute that oil in the state, and federal law prohibits its transportation across state lines. In practice, that makes it illegal for Iowans to obtain the product.

Legislators said they wanted to be clear with Iowans: This is not recreational marijuana. The bill bans smoking and vaping of medical cannabis oil, and it creates criminal penalties for patients and producers who intentionally violate the law.