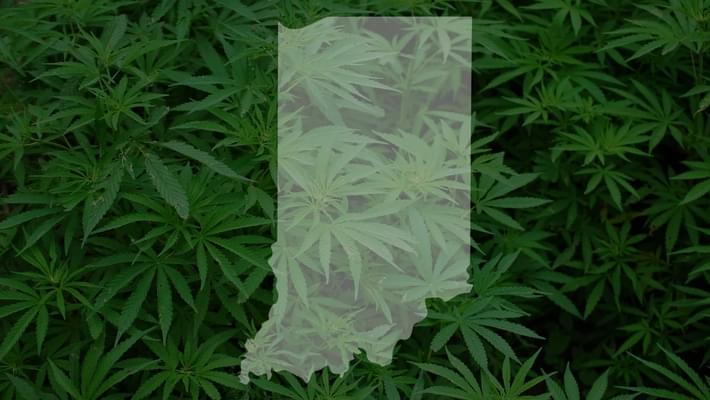 Medical marijuana isn't medicine and it's 'wrong for Indiana,' county prosecutors say
After an Indiana legislator announced his plan to propose a bill expanding the state's limited medical marijuana program he was hit with opposition by other lawmakers that are choosing to look the other way in the face of facts. The opposition is claiming that introducing medical marijuana increases the risk of abuse of opioid abuse, which research has shown it actually helps reduce opioid deaths. They're also claiming that cannabis is not medicine and it has "devastating effects" where it's legal, but 29 U.S. states have chosen to legalize in some form and yet the public and professional opinion of legalization has never been higher. It's clear that many legislators are still stuck in the Reefer Madness era of cannabis and only believe propoganda or what they're paid to believe. Luckily there are a growing amount of people willing to see how legal cannabis is truly effecting people and communities and are seeing the amount of people who have found relief in the plant. Indiana Rep. Jim Lucas has made an effort to form a fact-finding trip to see Illinois legal market and discuss the issues with IL regulators and medical professionals.
The prosecutors group makes three main points in its plea: It said marijuana use increases the risk of the abuse of opioids and other controlled substances, it claimed that marijuana is not a medicine and it argued that the legalization of marijuana has had "devastating effects" in other states.

Lucas knows the difficulties such legislation would face, but he said in mid-August that he had "every intention of introducing a bill that legalizes medical marijuana."

"I can't comprehend how we can deny people something that provides them with relief that's not addictive and is not killing anyone when we know for a fact that prescription opioids are killing people," he said.

Lucas already is planning a fact-finding trip to a cannabis dispensary in Buffalo Grove, Ill., later this month, according to a report Sunday by the Daily Herald, a suburban Chicago media outlet. Lucas will be a guest of Illinois regulators on Nov. 16, as he tours PDI Medical, where he will meet with doctors, patients and medical marijuana industry leaders.