First Ever Death From Vaping Cannabis? What You Need to Know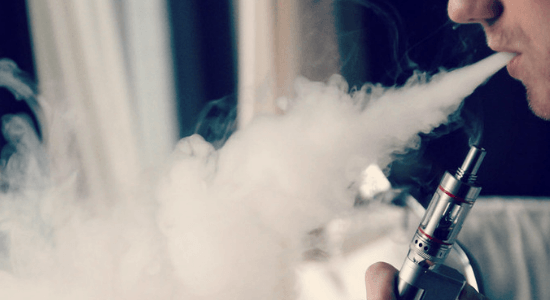 Published on Sep 13, 2019
As the current vaping 'crisis' rages on across the US, health officials believe that an Oregon man could be the first ever reported death from a marijuana vaping product bought at a licensed dispensary.

Reports indicate that an Oregon man who died recently from respiratory illnesses was using a marijuana vape pen bought from a licensed state dispensary before his illness occurred. Health officials announced that they do not have conclusive evidence to state whether or not the 'dab pen' was directly linked to the respiratory illness. However, health officials have issued a statement encouraging citizens to avoid the practice until all vaping-related health risks have been fully investigated.
On September 6th, the Center for Disease Control released an Investigation Notice stating:
"Over 450 possible cases of lung illness associated with the use of e-cigarette products have been reported to CDC from the following 33 states and 1 U.S. territory: AR, CA, CO, CT, DE, FL, GA, IA, IL, IN, KS, KY, LA, MD, MI, MN, MT, NC, NE, NJ, NM, NY, OH, OR, PA, SC, TN, TX, UT, VA, VT, WI, WV, and the U.S. Virgin Islands."

The CDC also indicated that 6 deaths have been reported in Illinois, California, Minnesota, Kansas, Oregon and Michigan. The report states that no evidence of infectious diseases have been found, meaning that the respiratory illnesses are likely linked to some form of chemical exposure found within vaping products.
While most reports of the respiratory illnesses indicate that THC vaping products were not involved, several states have said that a number of cases did involve the use of THC vaping products.
Wisconsin health officials have declared that 89% of people experiencing recent lung diseases linked to vaping have used THC concentrates, such as oil or wax, before the occurrence of their illness. The state's Department of Health Services Secretary Andrea Palm has strongly urged citizens to avoid any form of vaping product in the near future.
Is Vaping THC Dangerous?

Officials believe that illicit vaping oils made from vitamin E acetate could be a potential culprit in the investigation. Currently all investigations are in the early stages and health officials believe it is too early to issue bans on any products. The current recommendation from all state and federal health officials is to avoid any vaping product until the culprit or the respiratory illnesses has been found.