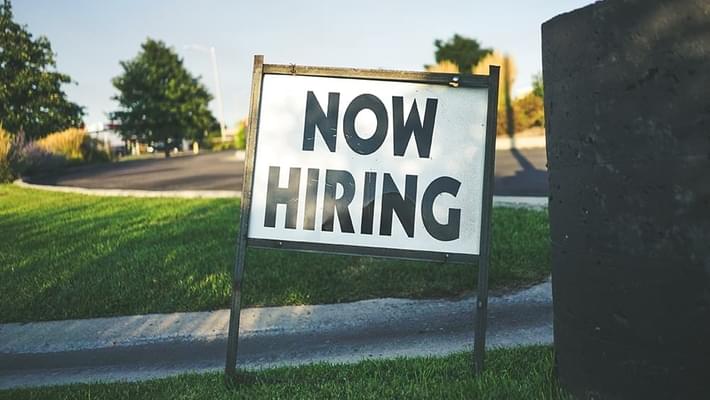 Top Cannabis Related Businesses Stemming From Legalization
The cannabis industry is a rapidly growing marketplace that is creating new cannabis businesses and careers across the sprawling spectrum of its operations. Companies large and small that work with marijuana and industrial hemp beyond the obvious and visible in the chain of production (growing operations, dispensaries, etc.) are sprouting up daily thanks to substantial cannabis startup funding. Transportation and distribution companies, logistical support firms, software development and high-tech infrastructure are some of the types of cannabis businesses where new jobs and new careers are taking off. There are so many new canna-businesses that the National Association of Cannabis Businesses was formed in 2017 to bring together cannabis companies and establish national standards and best practices to ensure consumer safety and responsibility as the weed world continues to expand.
The industry continues to show expansive growth in part because cannabis technologies keep advancing thanks to cannabis cultivation startups that help enable growers to produce top-shelf cannabis with substantial yields. New ways to test cannabis quality, potency and structure ensure a safe product and technological advances have led to the development of new types of products like oils, wax, shatter and vapes. The edible market alone has grown from homemade brownies to artisan creations crafted by formally schooled pastry chefs and food engineers. Here are some of the ancillary cannabis businesses and jobs that have developed beyond the scope of just dispensaries and farms.
Cannabis Extraction

Science and scientific development propel the cannabis industry. Just think of the number of labs and lab techs required to examine plant potency and genetics. Medical cannabis businesses rely on extraction technicians to separate the trichomes from cannabis flowers. The trichomes are the oily glands that carry most of the cannabinoids like THC and CBD on a marijuana plant. Cannabis extraction techs need to know how to use the specialized equipment required for the job and be able to safely work with potentially flammable and explosive equipment. Not only are the harvested oils used to make products for retail sales, but the compounds separated from the plant matter are critical to the continuing research of cannabis for medicinal purposes. Vangard Scientific is one of the cannabis businesses in the U.S. that provides service resources for cannabis and hemp botanical extraction and employs several extraction technicians for trichome and terpene extraction. The demand for these highly trained positions is high and salaries around $100,000 per year are not uncommon.
Cannabis Law Firms

Lawyers don't just defend clients in court. They also support cannabis production businesses and are on top of the regulatory side of the industry so they can answer critical questions like, "what are the guidelines for cannabis businesses?" They can also advise clients on how to invest in cannabis businesses. The need to stay in compliance with local and state laws is paramount to the success of any cannabis business and a good lawyer who knows how to navigate the often very complex and sometimes fluid regulations that surround the industry is essential. Firms like McAllister Garfield with offices in California and Denver have grown as the industry has developed to provide expertise in cannabis compliance and stay on top of frequent rule changes that affect their clients.
Cannabis Security

The cannabis industry is an industry dependent on cash and cash transactions. It is still illegal at the federal level so banks will not allow cannabis-related businesses to open accounts. There are around 300 state-chartered banks and credit unions that serve the industry but they are under heavy scrutiny and charge very high monthly fees just to maintain an account. The result of this restrictive scenario is massive amounts of cannabis cash on the move around the clock with security guards necessary to keep the cash safe. This new ancillary cannabis business is booming and well-trained security guards and transport professionals are in demand. MPS Security Service was founded in California and provides armored transport for cash for medical dispensaries, cannabis retailers and cultivators in several states.
Cannabis Marketing

Anyone with cannabis startup ideas at the retail or wholesale level needs to have a skilled cannabis marketer on board. With all of the regulations and restrictions on marketing cannabis that surround the industry, it can be very difficult to get the word out about a new dispensary or a new product. Looking to Google Ads isn't going to be very helpful because Google has very strict guidelines for advertisingrecreational drugs. And with a marketplace that is quickly becoming flooded with different products, it is crucial to have a professional that can make your product or business stick out from the crowd and look attractive. Whether its social media marketing for cannabis businesses, designing the proper packaging to catch the eye of the consumer or crafting an advertisement that doesn't break the rules for the local paper, marketing cannabis businesses and products is a big deal.
Branding agencies have been around decades, but a new crop of firms has emerged that focus primarily on clients in the cannabis industry. These agencies are tailored to serve the weed world and offer services like web design, SEO management and tracking, social media strategy and digital marketing. Brandjointis a leading agency that specializes in strategy, culture building, packaging, digital design and interior space branding. Job-seekers familiar with the ins and outs of cannabis-specific marketing have plenty of options.
Functional Glass Artist

The bong has come a long way from the basic ancient waterpipes used for centuries by cultures around the world. Today, glass artistry is thriving as the demand for special and unique fabrications continues to rise. The federal government still considers the sale of drug paraphernalia to be illegal, but a simple "For Tobacco Use Only" sign means that head shops and high-end producers are rarely inconvenienced by the law, and more and more artists are trying their hand at making functional pieces that go beyond the ordinary. With the new sense of freedom from law enforcement and the vanishing stigma of bong fabrication, artists are expressing themselves in ways previously thought unimaginable and making water pipes that are selling for thousands of dollars. As with any other artistic endeavor, glassblowers with specific skills and keen eyes are creating pieces that mirror clothing lines and establishing themselves much like designers in the fashion world. Jerome Baker is an example of an artist who has taken functional glass to the next level. His line of stunning creations is a visual field day for smokers and has helped him become a well-known cannabis industry figure.
Do you work in any of the ancillary cannabis businesses that have emerged over the past decade? If so, what do you do and how did you get involved in the industry and decide to take that specific job? Share your story in the comments section below.