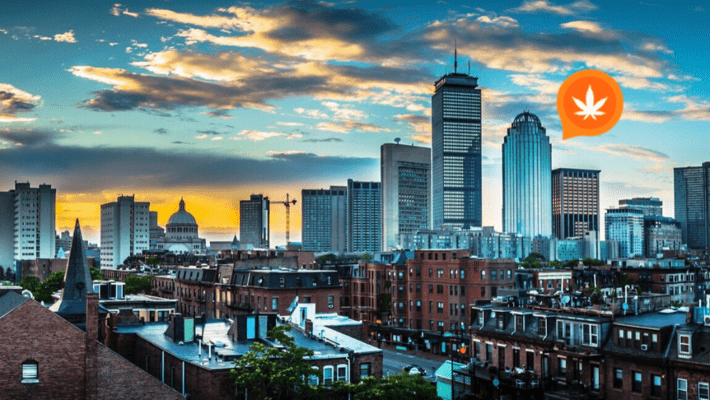 Boston's First Recreational Dispensary Opens To The Public 3 Years After Legalization
Boston residents voted to legalize the recreational sale and use of marijuana over 3 years ago, but until early this week have been unable to legally purchase cannabis anywhere in the city.
This Monday, residents of the Massachusetts capital were finally able to reap the benefits of their long and hard-fought battle for legalization in the state.
Boston's first legal recreational dispensary, Pure Oasis, are now open for business and are expecting large crowds of customers this week who are eager to make their first ever over-the-counter purchase of marijuana in their beloved city.
The pot shop marks a remarkable leap forward for the state's cannabis industry, as marijuana activists and entrepreneurs have been working towards opening storefronts in Boston since Question 4 was passed by state voters in 2016. At that time, the recreational sale of cannabis was expected to begin on January 1st, 2018 across the state. Since then, lengthy legal battles and implementation issues have caused recreational dispensaries in Boston to delay their opening until now.
The city's first legal recreational dispensary is located in Boston's Dorchester neighborhood and staff there are well prepared to welcome visitors by the thousands later this week.
Boston's Mayor Marty Walsh has stated that police will be on hand to ensure that the city's first cannabis sales occur in a safe and orderly process, with city officials expecting crowds and local traffic to be a potential issue.