Utah's First Medical Cannabis Dispensary Opens in Salt Lake City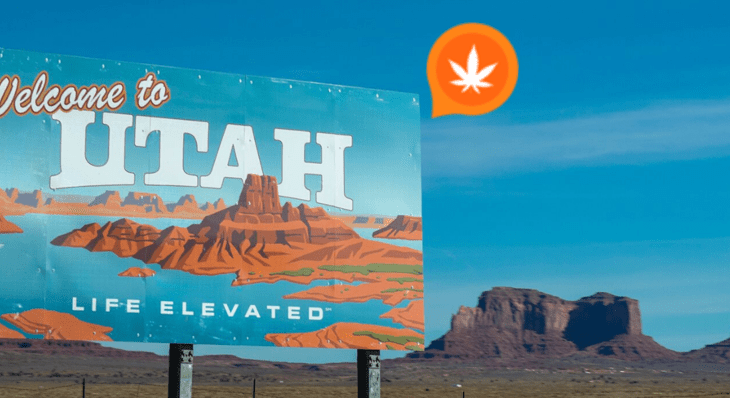 Although Utah's groundbreaking medical marijuana initiative, the Utah Medical Cannabis Act, passed in November of 2018, the rollout has been painfully slow. It has taken nearly two years for the state to finalize its marijuana program, with the first Utah dispensary opening its doors early this week.
Dragonfly Wellness will be Utah's first legal option for cannabis since its banning in 1915. Salt Lake City will be the state's first city to receive a licensed medical dispensary, with Dragonfly's doors set to open Monday March 2nd.
14 other dispensaries are planned to open across the Beehive state in 2020, with medical cannabis pharmacies planned to open in SLC, Cedar City, Springville, Linden, Park City and more.
The Utah medical marijuana program started accepting patient applications the weekend preceding Dragonfly's opening, so far approving 14 patients for medical cannabis cards, with over 300 people applying.
To apply for your medical cannabis card in Utah, visit the state's Medical Cannabis Program website.
The medical cannabis program comes in the wake of increased opioid use and addiction in Utah, with many residents hoping that marijuana can be used as a safe alternative.
To be approved for a Utah medical cannabis card, residents must have one of the medical conditions outlined in state law, including "HIV, cancer, epilepsy, autism, pain, or multiple sclerosis" among several other ailments. Click here for more info on qualifying for a medical cannabis card in the state of Utah.
Where to Find Medical Cannabis Dispensaries in Utah in 2020
The State of Utah has announced that it will award cannabis licenses to the following dispensaries in 2020. Expect to see them opening their doors to cardholders sometime this year.

Cedar City
Lindon
North Logan
Park City
Provo
Salt Lake City
Springville
South Ogden
St. George
Vernal