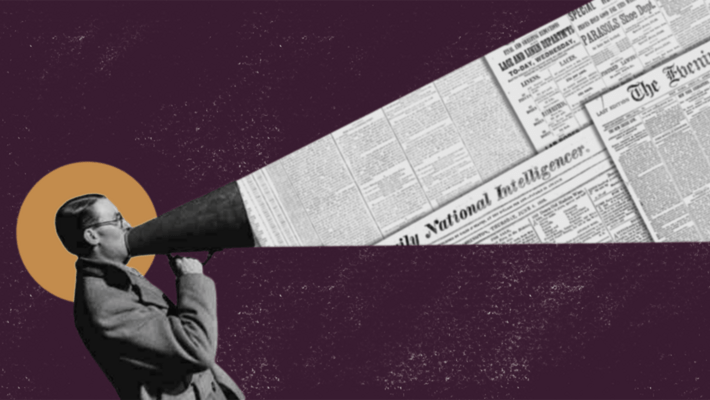 April 2021 Cannabis News Roundup
We already know that 2021 has been a great year for cannabis, and a lot of the headlines we've seen in April are no exception. Federally, Senate Democrats worked hard to pass the SAFE Banking Act and are even calling for federal decriminalization by 2022. Virginia Governor Ralph Northam Officially signed a bill into law that legalizes cannabis within the state in July 2021, years ahead of the original plan. Earlier this month, the Illinois Department of Revenue released Q1 earnings and stated that adult-use cannabis tax revenue generated $14 million more than alcohol tax revenues. Additionally, newly released reports show that this year's 4/20 increased cannabis holiday retail traffic by 10% from last year. This also shows that cannabis sales are truly here to stay. There's so much more that's happened this month, so let's get into it!
SAFE Banking Act Passes House

On April 19th, The U.S. House of Representatives passed the Secure and Fair Enforcement (SAFE) Baking Act of 2021 in a strong bipartisan 321-101 vote. The SAFE Banking Act allows state-legal cannabis businesses to work with banks, insurance and other financial institutions without fear of federal punishment. This is the first piece of major cannabis legislation passed by the newly Democrat-controlled Congress, but it may be a bit early to get too optimistic. This law still must pass the Senate, and then be officially signed into law by President Biden before becoming a reality. Similarly in 2019, the SAFE Banking Act passed by a 321-103 vote but died due to a Republican-controlled Congress. Luckily, this is no longer 2019, and congressional leaders are pushing hard for federal cannabis decriminalization in the near future.
VA Governor Signs Bill Officially Legalizing Cannabis in July 2021
Governor Ralph Northam signed a bill on April 21st legalizing possession of one ounce of cannabis for adults 21 and older - beginning on July 1, 2021. This is exciting news because the original law, written by the state legislature, intended to go into effect in 2024 when dispensaries would also open for adult customers. Starting in July, possession and home growth of up to 4 plants will be legal in the commonwealth and individual municipalities can begin to opt-out of the program until December 2022. Minors caught possessing will receive a $25 fine and referral to substance abuse treatment, instead of large fines or jail time. Additionally, adults who possess less than 1 pound of cannabis will also only receive a $24 fine. On top of all of that, Virginia's new law creates a social equity program and generally limits vertical integration within the cannabis space, helping small businesses thrive.
New Mexico Governor Signs Adult-Use Legalization into Effect July 1
A little earlier this month on April 12th, Governor Michelle Lujan Grisham also signed cannabis legalization into effect in the state of New Mexico. Of course, like many states, cannabis in New Mexico is only legal in private homes and licensed businesses - not public places. Lawmakers estimate that legislation could bring in up to $320 million in the first year of business and create more than 11,000 jobs in the state over the year. Additionally, under these new laws, more than 100 current prisoners could be released from their convictions after a record expungement review.
Other Cannabis News to Watch

Schumer Calls to Decriminalize Cannabis Before Next Year's 4/20
One of the congressional leaders pushing for federal decriminalization is Senate Majority Leader Chuck Schumer (D-NY), who released a statement on April 20 saying that he hopes to decriminalize cannabis by next year's 4/20. Schumer said that the nation's War on Drugs has been a war on people, particularly people of color. Of course, decriminalization is not quite the same as legalization. And while the SAFE Banking Act has strong bipartisan support, legalization does not have strong support from conservative lawmakers. We'll see where this congress will take us with legalization in the near future.
More IL Tax Revenue from Weed than Booze
Earlier this month, the Illinois Department of Revenue released its quarterly earnings reports for 2021 and found that legal adult-use cannabis brought in more revenue than alcohol sales taxes. Even amid the pandemic, cannabis sales in the state from January to March generated about $86,537,000 in revenue, compared to $72,281,000 in liquor sales. If this trend continues, Illinois will likely see more than $1 billion in legal cannabis sales in 2021 alone, making it one of the fastest-growing markets in the country.
Florida Supreme Court Kills Legalization Bill that Hundreds of Thousands had signed
On April 22, the Florida Supreme Court killed a cannabis legalization bill within the state that hundreds of thousands of residents already signed, forcing them to start over if they want to legalize in the 2022 election season. In a 5-2 ruling, the court determined that the Make It Legal reform initiative is unconstitutional because the ballot initiative is misleading due to saying cannabis is legal in Florida but not federally. Now Florida cannabis advocates will have to start over and lose the 556,000+ signatures it already collected on this ballot measure.
4/20 Cannabis Retail Traffic Up 10% Since 2020

Many people know that 4/20 is the weed holiday of the year, so it's no wonder that dispensary sales skyrocket every year. Cannabis retail has proven strong since last year when states declared dispensaries essential businesses during the COVID pandemic. Because 4/20 was so early on during lockdown, last year's sales saw an uptick for the celebration but still were not nearly as high as normal. This year, according to POS software system Cova, cannabis retail traffic was up 10% on April 20, 2021, and will continue to skyrocket in the following non-pandemic years.
Have you heard any other major cannabis news that we missed? Let us know in the comments below!