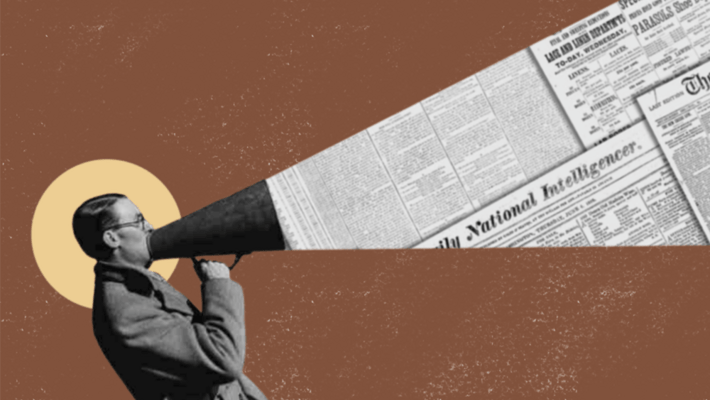 February 2021 Cannabis News Roundup
We already know that legalization was huge at the end of 2020, and that trend is continuing in February 2021. This month's biggest news comes from New Jersey, which finally signed the state's recreational marijuana law into effect and sets the stage for a $1 billion East Coast cannabis market. In federal news, earlier this month Democratic Senate Leaders announced a plan to legalize cannabis this year and implied justice for those communities disproportionately impacted by the War on Drugs. A new study published in the American Surgeon found that states that have legalized recreational marijuana do not see an increase in car crash victims found with cannabis in their systems. Also continuing on the path to legalization, several states are also making progress on legalizing recreational cannabis within their borders. Learn more about this month's biggest headlines:
New Jersey Legalizes Recreational Marijuana

After New Jersey voters answered "yes" to Public Question 1 on Election Day 2020, they only began the first step in legalizing recreational marijuana. After a few months of debates, on February 22 Gov. Phil Murphy signed New Jersey's adult-use laws into effect.
Unfortunately, recreational sales are still not legal in New Jersey. Luckily, with New Jersey's medical market already in place, sales could be here by the end of 2021. New Jersey recreational sales are projected to create a $1 billion cannabis market - the largest on the East Coast - and puts pressure on other larger Northeastern and mid-Atlantic states (like New York and Pennsylvania) to legalize as well.
Democratic Senators Announce Cannabis Reform
In a joint statement, Senate Majority Leader Chuck Schumer (D-NY), Cory Booker (D-NJ) and Ron Wyden (D-OR) said they would push cannabis sweeping legislation that ends federal prohibition on the plant that is already legal in some states.
"The War on Drugs has been a war on people, "particularly people of color;" they said. "Ending the federal marijuana prohibition is necessary to right the wrongs of this failed war and end decades of harm inflicted on communities of color across the country." Of course, this statement didn't come with any concrete plans for how it will work, but the senators' declarations of "restorative justice" are hopeful for advocacy groups and lawmakers involved with cannabis reform.
Marijuana Legalization Does Not Correlate to Increased Car Crash Victims Testing Positive for Cannabis

According to a study published in the medical journal American Surgeon, researchers have concluded that recreational cannabis legalization is not directly associated with a rise in car crash victims who test positive for cannabis.
Researchers assessed trauma center patients in states with and without recreational cannabis laws from a period from 2006 to 2018. By looking at Arizona, California, Ohio, Oregon, New Jersey and Texas over these twelve years, the findings were quite interesting. They found that Texas, a state that strictly prohibits marijuana, had the highest percentage of motor vehicle crash (MVC) victims who tested positive for cannabis. Whereas legal states like California and Oregon had among the lowest percentage of MVC victims test positive.The implications of this study show that providing a legal space for cannabis users does not mean that they will harm themselves, but rather allows users to be safe about their consumption habits.
Other Cannabis News to Watch

New York Makes Steps Toward Legalization
After seeing its neighbor New Jersey legalize cannabis in the 2020 election, New York began to make moves to legalize cannabis within the state. At the end of the month, Gov. Andrew Cuomo released amendments to the state's marijuana plan that allows cannabis delivery services, specifies how social equity grant funding is distributed and lowers the proposed penalty for selling marijuana to people under 21. New York legislators have until the state's April 1 budget deadline to finalize this bill in this 2021 session.
Virginia Lawmakers Work to Approve Legalization Measures
Virginia lawmakers are scrambling to reconcile the House and Senate versions of their cannabis legalization bill. While most pieces are the same, there are some big differences on critical issues that must be addressed before Saturday. Of course, the severity of these issues varies -- smaller issues are topics like starting legalization immediately or waiting until 2024 when dispensaries can finally sell recreational products, but the larger topics like allowing companies to be completely vertically integrated are deeper issues within the state's industry.
North Dakota House Approves Legalization Bill
North Dakota's House of Representatives also approved a marijuana legalization bill at the end of the month. Surprisingly, this bill was sponsored by a Republican lawmaker who does not actually support legalization, but rather wanted lawmakers to debate how it works instead of leaving it up to activists on a ballot measure. This bill allows adults to possess up to 1 ounce for recreational use but does not allow home cultivation.
Minnesota House Committee Clears Legalization Bill

A second Minnesota House Committee cleared the state's new marijuana legalization bill. Though several other committees still need to clear the bill to finally legalize it, this progress is hopeful for Minnesotans and cannabis activists. Adults over the age of 21 could legally possess up to 1.5 ounces of cannabis and cultivate up to 8 marijuana plants. Additionally, Minnesota is making social equity a priority in ensuring practices for diverse licensing and preventing monopolized companies from taking over the industry.
New Mexico Passes Legalization in House Committee
Yet another state passing cannabis legalization through House committees. New Mexico passed legislation in an 8-4 vote through the Taxation & Revenue Committee. Under this proposal, New Mexico residents could possess "at least" two ounces of cannabis flower and grow up to 6 mature and 6 immature plants for personal use and requires the rules for the market to be in place by January 2022.
Pennsylvania Bipartisan Group Push New Legalization Bill
On February 24, bipartisan senators from Pennsylvania announced a brand new legalization bill within their state. This would allow adults to possess 30 grams of cannabis and give only medical marijuana patients the option to cultivate up to five plants at home. Finally, this bill would add a 10% excise tax to recreational marijuana sales in the state.