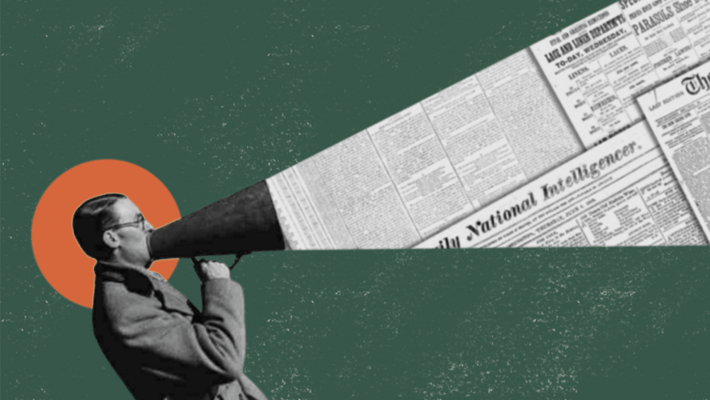 March 2021 Cannabis News Roundup
Last month, we discussed the many different states with ongoing marijuana legalization efforts and other important cannabis industry news. This month, we're here to do the same thing to help you stay informed about what's happening. First, we'll hear the big news coming out of New York. Then we've got the dish on some breaking news hitting the cannabis vape industry this month with the PACT Act and USPS residential shipping ban starting to take effect. Then, we'll talk about the SAFE Banking Act and how it could impact the cannabis industry. Finally, we'll give you some more cannabis news to watch including more legalization and what's happening in the Biden administration.
New York State Reaches Recreational Cannabis Agreement

On March 30, New York state legislature voted 100-49 to formally legalize recreational cannabis sales and expunge previous cannabis convictions, poising to create a $2.5 billion per year industry in the state. Now that the Marijuana Regulation and Taxation Act (MRTA) passed, Governor Andrew Cuomo just has to sign it into law. Under this legislation, possession up to 3 ounces of cannabis flower and 6 plants will be legal for New Yorkers over 21 and will have a 13% sales tax. Even better, recreational sales could begin as soon as 2022. This makes New York the 16th state in the United States to legalize recreational cannabis, and puts it on track to become the largest recreational cannabis market on the east coast, creating thousands of jobs in a state facing a multi-billion dollar budget deficit.
Marijuana Banking Reform Will Continue in Congress
Back in 2019, Congress created a bill called the Secure and Fair Enforcement (SAFE) Banking Act regarding funds acquired through the cannabis industry. Currently, since cannabis is federally illegal, banks, credit unions and insurance companies are penalized for working with them. This forces cannabis businesses to operate on a cash-only basis, making them the target of theft and other crimes. Reintroduced on March 19, the SAFE Banking Actensures that cannabis companies can operate without being penalized and begins to give them the same rights that other small businesses have. Of course, critics of the SAFE Banking Act say that congress should do more comprehensive reform and legalize marijuana at a federal level to promote equity but no bills have been filed yet.
PACT Act & the Cannabis Vape Industry

Buried deep within the December 2020 COVID Relief Package was an entirely new set of laws geared towards the vaping industry that could completely turn it upside down. Formally known as the Preventing Online Sales of E-Cigarettes to Children Act, this new law does two things that could be detrimental to online vape businesses. First and foremost, this bill prohibits residential shipping of any vape products or accessories via the U.S. Postal Service. Even worse, the bill's definition of these products is so broad that it includes any liquid or oil-based vape devices (and those smokable products too). Other big shippers, like FedEx, DHL and UPS also said they will stop shipping these products once the bill goes into effect on March 28th. Additionally, these vaping products will also be added to the PACT (Prevent All Cigarette Trafficking Act) which mandates the collection, payment and reporting of state and local taxes by online retailers and requires these sellers to register with state tax administrators, the Bureau of Alcohol, Tobacco, Firearms and Explosives (ATF) and the U.S. Attorney General. Hopefully, you stocked up on your favorite smokable CBD, dab pen or vape accessories. Now that the PACT Act is in effect, vape consumers will likely see prices on their favorite products go up and possibly even some of their favorite small brands demolished by these new laws.
Other Cannabis News to Watch
Legalization Bills in Maryland, Hawaii and Wyoming Die
Unfortunately, as we see New York passing recreational cannabis, similar legalization bills in Maryland, Hawaii and Wyoming all missed key legislative deadlines and died last week. Unfortunately, with these bills dying, a disproportionate number of BIPOC individuals will be put in jail due to these failures from the War on Drugs.
Mexican Senate Will Pass Marijuana Legalization

The Mexican Senate is prepared to pass a cannabis legalization bill before the Supreme Court deadline of April 30. Under this proposal, adults over 18 could purchase and possess up to 28 grams of flower and cultivate six plants for personal use. This revised version requires Mexican cannabis to be regulated by the already existing National Commission Against Addictions instead of creating an independent regulatory agency.
Virginia Governor Pushes to Legalize Cannabis on July 1, 2021
Last month, we told you that Virginia lawmakers reached an agreement to legalize cannabis but a few things were not quite set in stone. The biggest debate among lawmakers was determining whether legalization should happen in July 2021 or if it should wait until 2024 when recreational sales are finally allowed. While Governor Ralph Northam has not officially declared that he will move the legalization date, close sources say that he does not like that people could be penalized for something that would soon be legal.
Several White House Staffers Asked to Resign for Past Cannabis Use
In a report first published from the Daily Beast, dozens of White House staffers were asked to resign or placed in a remote work program due to past cannabis use. Initially, the Biden administration said they would be more lenient towards cannabis use, stating that past recreational marijuana use would not disqualify anyone from employment. This policy has mostly affected staffers who live in the 14 states and Washington, D.C. where recreational cannabis use is legal. In a deleted tweet response, White House Press Correspondent Jen Psaki clarified that only 5 current members had been affected by these resignations and it was mostly due to marijuana's federally illegal status.

What other cannabis news have you seen this month? Let us know in the comments below!